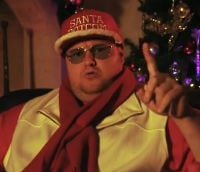 While not much has happened recently in the U.S. case against Megaupload and Kim Dotcom, across the pond the scandals keep stacking up.
Last week the judge overseeing the extradition case said that it was likely that the Megaupload founder was still being spied on. This surveillance would include sensitive conversations with his legal team.
"[…] it would appear likely that some form of surveillance and/or interference with telephone communications has happened," Judge Dawson said. Nonetheless, he refused to order the U.S. to stop any type of surveillance until more evidence was produced.
Secret and illegal evidence gathering techniques have been a dominant theme throughout the case, and today another chapter can be added. The NZ Herald reports that government employees were casually instructed by email to pass on privacy sensitive information.
The email in question comes from Greg Davis, former operations manager of Customs' Integrated Targeting Operations Centre. It was sent to Immigration New Zealand's intelligence unit and offered a unique reward for leaking information about Dotcom to the FBI.
"The FBI would be interested in anything we have on Kim Dotcom so any information we can proactively feed to them on him will buy you many brownie points," the email, obtained through an Official Information Act request, states.
The Brownie Points email.
The unusual request came after conversations Davis had with custom's Washington liaison, and suggests that more informal information gathering was going on than previously thought.
The revelations are certainly relevant for Dotcom's case, but should also worry the general public as privacy violations appear to be of little concern for these Government officials.
The Government has thus far declined comment on the issue, but several politicians have spoken out against it.
"Our actions should not be based on trying to earn brownie points in Washington. Our actions should be based on rule of law," Labour's Grant Robertson said in a response.
Kim Dotcom's legal team will undoubtedly use the information in his defense. There are still several issues pending in New Zealand including an extradition hearing currently scheduled for April 2014, more than two years after Megaupload was shut down.