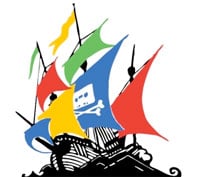 These requests have increased dramatically over the years. In 2008, the search engine received only a few dozen takedown notices during the entire year, but today it can process in excess of a million in a single day.
The massive surge in removal requests is controversial. It's been reported that some pages contain no copyrighted material, due to mistakes or abuse, but are deleted nonetheless. Google has a pretty good track record of catching these errors, but since manual review of all links is undoable, some URLs are removed in error.
On the other end of the spectrum, copyright holders are also far from satisfied. While Google does its best to comply with its obligations under current law, some industry groups claim that the search giant can and should do more.
For the RIAA the staggering amount of takedown requests only confirms the notion that the process isn't very effective. Brad Buckles, RIAA executive vice president of anti-piracy, previously suggested that Google should start banning entire domains from its search results.
"Every day produces more results and there is no end in sight. We are using a bucket to deal with an ocean of illegal downloading," Buckles said.
"Isn't it simply logical and fair at some point to conclude that such links are infringing without requiring content owners to keep expending time and resources to have the link taken down?"
Google is doing its best to address the concerns of copyright holders. A few months ago the company released a report detailing the various anti-piracy measures it uses. However, the company also stressed that copyright holders can do more to prevent piracy themselves.
Without legal options it's hard to beat unauthorized copying, Google argues.
"Piracy often arises when consumer demand goes unmet by legitimate supply. As services ranging from Netflix to Spotify to iTunes have demonstrated, the best way to combat piracy is with better and more convenient legitimate services," the company explained.
"The right combination of price, convenience, and inventory will do far more to reduce piracy than enforcement can."
The apparent standoff has also piqued the interest of U.S. lawmakers. Earlier this year the House Judiciary Subcommittee had a hearing on the DMCA takedown issue, and both copyright holders, Internet service providers, and other parties are examining what they can do to optimize the process.
In the meantime, the avalanche of removal requests is expected to continue, at an increasing rate.