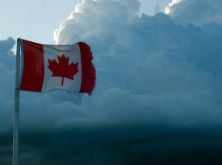 Movie outfit Voltage Pictures will not have the completely easy ride they hoped for after shipping their turn-piracy-into-profit business model to Canada.
The company previously launched a huge campaign in the United States targeting tens of thousands of alleged sharers of the movie The Hurt Locker, and is now targeting around 1,100 subscribers of Ontario ISP Teksavvy.
Back in December Teksavvy asked for an adjournment of the case so it could properly advise its customers they were being targeted by Voltage. That helpful request was granted by the court but the ISP has come in for criticism after it announced that it would not be contesting the actual motion for discovery.
That was left up to the Canadian Internet Policy and Public Interest Clinic (CIPPIC) which sent a letter to the court requesting a delay of the discovery hearing, arguing that there had been insufficient time for potential defendants to learn of the motion and instruct a lawyer, and insufficient time for CIPPIC to prepare an intervention.
Despite opposition from Voltage an adjournment was granted and yesterday the parties returned to court. Developments during the hearing mean that the movie studio still won't be getting its hands on those Internet users' identities just yet.
Federal Court judge Leonard Mandamin granted an adjournment Monday to allow the Canadian Internet Policy and Public Interest Clinic (CIPPIC) to prepare a motion to intervene in advance of the hearing to consider the motion for disclosure of the identities.
If CIPPIC is allowed to intervene the group says it will challenge Voltage's evidence which was collected by Canadian anti-piracy outfit Canipre, a company that recently boasted that it holds monitoring data on thousands of local alleged BitTorrent users.
"It's hearsay evidence," says David Fewer, the director of CIPPIC. "There's very little in that affidavit that they've filed in support that gives us confidence that they've met the legal burden."
The complexities of the case aren't lost on Judge Mandamin either, who has asked for clarification on technical issues in respect of the evidence.
As expected the adjournment to allow CIPPIC to prepare an intervention was opposed by Voltage, whose attorney suggested that there might be an attempt afoot to drag the case out. The company also said that the alleged infringers could still be sharing Voltage's movies online and without their identities they could not issue them with an injunction to stop. In response Teksavvy offered to advise its customers to stop sharing copyrighted material, a gesture accepted by Voltage.
The case is proving an expensive one for Teksavvy. According to the Financial Post the ISP has already spent $190,000 dealing with the Voltage motion.