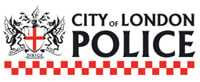 Early September news broke of another significant anti-piracy action carried out by City of London Police's Intellectual Property Crime Unit.
After traveling 200 miles from their London base, PIPCU officers were assisted by Greater Manchester Police in raid carried out on a residential address in the Cheetham Hill area.
Their target was Zain Parvez, a 27-year-old whom police believed was the operator of a series of websites (CoolSport.se, CoolSport.tv and KiwiSportz.tv) which allegedly offered unauthorized access to subscription-only TV services, including matches from the Premier League.
Following Parvez's arrest, police used the word "industrial" to describe the scale of the operation, having seized 12 servers said to have illegally streamed sports globally. The picture below was released to the press to underline the gravity of the situation.
Instead of releasing him on bail, Parvez was kept in custody under suspicion of offenses under the Copyright Design and Patents Act 1988, engaging in money laundering, conspiracy to defraud and possessing or controlling an article for use in fraud.
But now, six weeks later, a surprising development appears to have undermined the case. After an appearance before magistrates the case went to Manchester Crown Court, at which point it was dropped by the Crown Prosecution Service (CPS).
"Following consultations with the CPS, a decision has been made to cease the initial charges put before the court in relation to a man arrested by the Police Intellectual Property Crime Unit on September 1 in Manchester," a PIPCU spokesperson said.
PIPCU says the investigation into Parvez's alleged operation is still ongoing but with all the main charges now dropped, it's unclear where the case can now go.
Parvez's detention marked the third occasion an alleged streaming site operator had been arrested in the UK, but to date there has been no news of a successful prosecution.
The domains previously operated by Parvez are now all redirecting to a suspicious-looking site promoting Alibaba share deals, not City of London Police's 'seized site' banner as previously might have been expected.
TorrentFreak contacted Parvez for comment and will update this article with any response.