Copyright holders send out millions of takedown notices a day, hoping to remove pirated content or making it harder to find.
The efficacy of the DMCA takedown process is open for debate but it certainly doesn't help when companies flag their own websites as copyright infringing.
Sony Targets Sony
This is exactly what happened a few days ago. In a notice sent on behalf of Sony Pictures Network India, the company asks Google to remove 34 URLs from the Sony Liv platform, which is owned by Sony.
The notice in question was sent by the anti-piracy outfit Markscan and links to various copyrighted movies and TV shows on the streaming portal, which are presumably not pirated. In addition to the SonyLiv.com URLs, the notice also adds an IMDb link for the film "Cold Courage".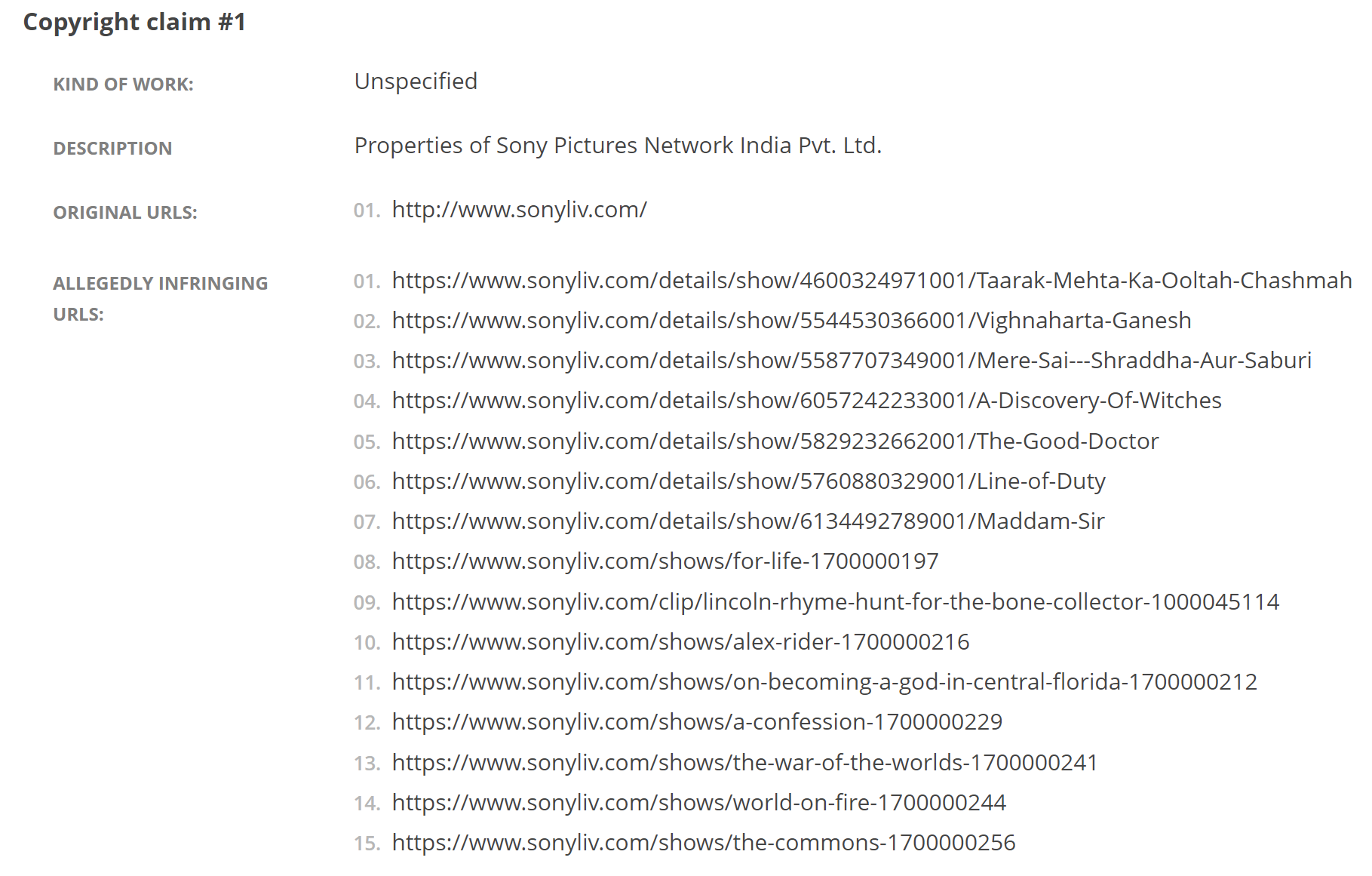 It's unclear why the Sony-owned company is targeting a Sony-owned OTT streaming service but these types of takedown notices certainly do not help to make legal content easier to find. And its not the first time either, a few months ago, the same mistake was made.
More Unfortunate Takedowns
Adding to injury is the fact that other rightsholders have also reported the Sony Liv service as a "pirate" platform. This includes takedown notices from "Shoopte Film sales," "Multi Screen Media" and "Cricket Australia."
Luckily, Google spotted most of these errors. The search engine rejected most of the takedown requests but two Sonyliv.com URLs were actually removed.
Sony is not the only company reporting its own website to Google. Plenty of other big companies appear to have done the same, including Warner Brothers and Walt Disney Pictures.
It's worth noting that imposters have sent notices to Google in the past, claiming to represent a rightsholder but without obtaining permission. However, with the Sony Pictures' notice, we see no sign that this is the case, suggesting that Sony may want to take a closer look at its takedown efforts.