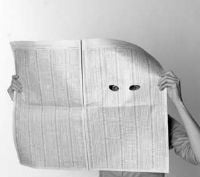 CISPA, the cybersecurity bill that can put an end to people's privacy on the Internet was approved by the House of Representatives today.
The bill that can turn the Internet into an anti-piracy spying machine was widely protested online and in Washington.
Despite this opposition CISPA was passed 248 to 168.
The vote was initially scheduled for Friday, but the House decided to speed up the approval process.
Several amendments to the original proposal were accepted during the hearing today. However, critics of the bill still believe it's a major threat.
"CISPA is a dangerous piece of legislation and it's worrisome that the House has passed such an overreaching bill," said Free Press Action Fund Policy Director Matt Wood.
"The bill still lacks effective oversight and accountability for companies and government agencies collecting massive amounts of our personal data. It would curtail Internet openness and freedom by stripping away crucial privacy protections, and without providing any guarantee of protection for critical infrastructure."
Among other things, CISPA would make it easier for ISPs to share personal information of alleged copyright infringers with third parties.
Over a million people signed petitions urging their representatives not to pass the bill, but without success.