TV shows are by far the most wanted files on BitTorrent, and according to some, it's becoming the modern day TiVo. But what are all those people downloading?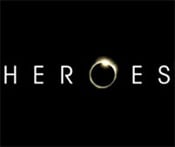 The top two shows in this weeks list, Heroes and Prison break, were both downloaded over a million times in a week. Since both shows are 'released' on Tuesday, BitTorrent sites see a significant traffic increase on that day. The rest of the shows in this weeks list are less popular, but still got somewhere between 700.000 and 300.000 downloads.
The data presented here is collected by TorrentFreak from a representative sample of BitTorrent sites and is for informational and educational reference only.