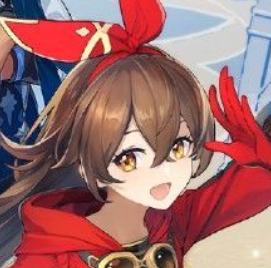 Development of Genshin Impact began in 2017 and when it launched in 2020 utilizing a free-to-play model, a development budget of $100 million was on the line.
Few could've predicted the astronomical success to come. With 16 million monthly players during its launch in September 2020, there was little doubt that developer miHoYo had hit the jackpot.
During the next 12 months alone, reports indicated that Genshin Impact's gacha game/loot box approach had generated a record-setting $3.7 billion in revenue.
In August 2022, Genshin Impact serviced 63 million players, including hardcore fans who can't get enough of the game and want to experience content before the developers actually release it. With the lost art of patience in short supply, dedicated teams of leakers make it their business to show new content early, supported by proof – much of it copyrighted.
Ubatcha – One of the Most Popular and Prolific Leakers
Thanks to a seemingly endless series of high-profile leaks, Genshin Impact specialist Ubatcha has become extremely popular among the game's massive fanbase. Ubatcha's Twitter account has more than 465K followers and there's an official Reddit community boasting over 351K members.
When we checked a few hours ago, Ubatcha's 'Wangsheng Funeral Parlor' Discord channel had over 272K members and almost 66,000 of those were actually online. By most standards these are impressive numbers and a sign that Genshin Impact is going nowhere and Ubatcha is giving the fans what they want.
The problem, however, is that Genshin Impact publisher Cognosphere PTE Ltd has a very different idea of whose release schedules should be adhered to.
Content on Discord Pushed the Wrong Button
On or around July 16th, Ubatcha published a tweet. It was subsequently deleted but, around a month ago, the Genshin Leaks subreddit received a DMCA takedown notice; the first ever according to the post announcing it. But more was to come.
In recent comments on social media, Ubatcha revealed that Discord had issued a warning over leaks being posted on the Wangsheng Funeral Parlor channel. Two other people also received similar warnings.
Complaints about content, posted by Ubatcha and other leakers on another channel, resulted in the server being completely shut down. The owner of the channel had his account deleted.
When these events took place wasn't immediately clear but, on exactly the same day the original Tweet was posted by Ubatcha in mid-July, leaked content was also being posted to Discord. Anti-piracy agents acting for Cognosphere were there to witness it and several months later things are beginning to escalate.
Cognosphere Files DMCA Subpoena Application
This week a Los Angeles law firm filed a DMCA subpoena application in a California district court on behalf of Genshin Impact publisher Cognosphere.
"Petitioner, Cognosphere Pte. Ltd. through its undersigned counsel of record, hereby requests that the Clerk of this Court issue a subpoena to Discord, Inc. to identify alleged infringers at issue, under the Digital Millennium Copyright Act ('DMCA'), 17 U.S.C. § 512(h)," the application reads.
DMCA subpoenas compel service providers such as Discord to hand over information they hold on alleged infringers, Ubatcha in this case. Cognosphere's law firm wants Discord to hand over Ubatcha's name, address, telephone number and any email addresses connected to the Discord account Ubatcha#2791.
Cognosphere Sent Discord a DMCA Takedown Notice
A DMCA subpoena can only be requested once the applicant has sent a DMCA takedown notice to the service provider requesting the removal of the allegedly infringing content. The court filing reveals that Cognosphere sent a takedown notice to Discord on November 29.
It requested the removal of copyrighted images, videos and various items related to features of Genshin Impact, citing one item in particular: [3.0 Beta] New 'Moss' Seelie showcase.
If Discord couldn't remove the content, Cognosphere said the entire channel should be removed. The sample screenshots are low quality after being sent by fax but the main item is clear enough to be identified.
What happens next is known only to Discord, Cognosphere, and its attorneys. The DMCA subpoena application has been approved, so if Discord doesn't have it already, it soon will. It seems unlikely that Discord will put up a fight so within days Ubatcha's details will be handed over to Cognosphere and/or its attorneys – if Ubatcha hasn't taken measures to render them useless, of course.
No one can say for sure but given the size of Ubatcha's fanbase, follow-up legal action in the form of a copyright lawsuit may prove counterproductive for Genshin Impact. That being said, Cognosphere didn't go through all this trouble for nothing. Stopping future leaks may be the priority but the company may be interested in how the content was obtained, by what means, and perhaps crucially, by whom.