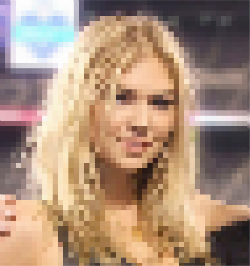 Nearly two weeks have passed since hundreds of photos of naked celebrities leaked online. This "fappening" triggered a massive takedown operation targeting sites that host and link to the images, Google included.
A few days ago Google received a request to remove links to Kate Upton's stolen photos The request was not sent by Upton but by her boyfriend Jason Verlander, who also appears in a few of the leaked images.
The notice includes hundreds of URLs of sites such as thefappening.eu where the photos are hosted without permission.
It's quite unusual for Google's takedown team to be confronted with a long link of naked celebrity pictures. This may explain why it took a while before a decision was reached on the copyright-infringing status of the URLs, a process that may involve a cumbersome manual review.
Yesterday the first batch was processed and interestingly enough Google decided to leave nearly half of all URLs untouched. The overview below shows that with 16 of the 444 links processed, only 45% were removed.
The big question is, of course, why?
Verlander's takedown request
Google doesn't explain its decision keep the links in question in its search results. In some cases the original content had already been removed at the source site, so these URLs didn't have to be removed.
Other rejections are more mysterious though. For example, the thefappening.eu URLs that remain online all pointed to stolen images when we checked. Most of these were not nudes, but they certainly weren't posted with permission.
One possible explanation for Google's inaction is that Verlander most likely claimed to own the copyright on the images, something he can only do with pictures he took himself. With Upton's selfies this is hard to do, unless she signed away her rights.
While browsing through the reported URLs we also noticed another trend. Some sites have replaced Upton's leaked photos with photos of other random naked women. Google's takedown team apparently has a sharp eye because these were not removed by Google either.
Chilling Effects, who host Google's takedown requests, just posted a redacted version of the original notice with Upton's name removed. Unfortunately this doesn't offer more clues to resolve this takedown mystery, so for now we can only guess why many of the links remain indexed.