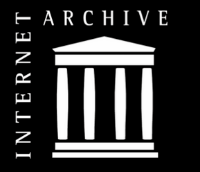 The Internet Archive (archive.org) is a nonprofit library of millions of free books, movies, software and music.
Founded back in 1996, it's considered one of the most important sites on the entire Internet, not least for its Wayback Machine which provides an unrivaled history of pages published on the web.
Like all platforms of its type, the Internet Archive contains copyrighted material, some of it present without rightsholders' permission. While the platform previously stated it has some reservations concerning the DMCA, it acknowledges that 'safe harbor' provisions are vital to the existence of libraries such as the one it offers via Archive.org.
Internet Archive is required to respond to properly presented DMCA takedown notices but over in Russia, where the site provides millions of visitors with an invaluable service, things are on the brink of going seriously wrong.
The issues stem from the Internet Copyright Protection Association (AZAPI), an anti-piracy group which in part represents the rights of authors.
According to AZAPI, Archive.org has been making available a pair of audiobooks – Metro 2033 by Dmitry Glukhovsky and Third Eye Diamond by Daria Dontsova – without obtaining permission from rightsholders. It's unclear whether AZAPI filed simple takedown notices with the Internet Archive to have the titles taken down but the matter eventually went to court.
Digital rights group Roskomsvoboda reports that on May 13, 2019, the Moscow City Court examined the case involving Metro 2033 and decided in AZAPI's favor. It subsequently issued an order preventing the Internet Archive (Archive.org) from "creating technical conditions" that result in the audiobook detailed by the plaintiff being made available to the public.
According to Roskomsvoboda, whose lawyers are now representing Internet Archive, the digital library was not involved in the initial hearing and was not advised of the outcome. An appeal against that decision is now underway.
Nevertheless, AZAPI, still returned for another bite of the cherry, complaining that another audiobook, Third Eye Diamond by Daria Dontsova, was also being made available via Archive.org.
A hearing in that case took place August 16, with AZAPI stepping up its demands to have Internet Archive (Archive.org) permanently blocked by all ISPs in Russia. However, the case has hit a roadblock due to AZAPI failing to provide evidence that the company behind the audiobook actually has the rights to the work.
As a result, another hearing in the matter is set to take place mid-September. Whether or not the Moscow court will then order Internet Archive to be permanently blocked in Russia remains to be seen but it certainly hasn't shied away from blocking other huge platforms in the past, Sci-Hub as a prime example.