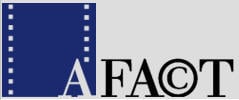 iiNet, one of Australia's largest ISPs with over 1,400 staff, was the first company in the country to offer DSL speeds over 1.5 Mbit/s to the regular consumer market, and now offers speeds of up to 24 Mbit/s. These relatively healthy speeds have proven attractive to iiNet's customers and in common with subscribers at other ISPs, many have been utilizing their bandwidth by sharing copyright works via BitTorrent. Seven Hollywood studios are so incensed they are now sueing iiNet.
Today, through an AFACT (Australian Federation Against Copyright Theft) press release, studios including Village Roadshow, Universal Pictures, Warner Bros Entertainment, Paramount Pictures, Sony Pictures Entertainment, Twentieth Century Fox Film Corporation, Disney Enterprises, Inc. and the Seven Network (the top rated free-to-air broadcaster in Australia), announced that they are to sue iiNet for copyright infringement.
The companies state that they are suing iiNet for "failing to take reasonable steps, including enforcing its own terms and conditions, to prevent known unauthorized use of copies of the companies' films and TV programs by iiNet's customers via its network."
Adrianne Pecotic, Executive Director of AFACT said that the studios were forced to sue, since iiNet failed to take action against its customers who the studios claim are committing copyright infringement. Chris Chard, Managing Director of Roadshow Entertainment, claims their titles Happy Feet, No Reservation and I am Legend had all been pirated by iiNet customers using BitTorrent.
The studios want iiNet to disconnect infringers, but up to now, iiNet has refused to do so. Mark White, chief operating officer at iiNet told APC that his company would consult with the Internet Industry Association (IIA) to formulate a response.
"Our view is pretty straightforward. We don't condone or support piracy in any form, and people who choose to pirate content should face the force of the law," he said. "This is an industry issue, and we've been talking with the IIA, and we'll work with them in terms of handling it."
iiNet's CEO Michael Malone said that the company disputes AFACT's claims that they refused to do anything about the problem, telling Computerworld, "They send us a list of IP addresses and say 'this IP address was involved in a breach on this date'. We look at that say 'well what do you want us to do with this? We can't release the person's details to you on the basis of an allegation and we can't go and kick the customer off on the basis of an allegation from someone else'. So we say 'you are alleging the person has broken the law; we're passing it to the police. Let them deal with it'."
Of course, it is not unusual for movie studios, copyright holders and commentators to skim over the details in claiming that it's trivial to kill copyright infringement, it absolutely is not. Just this week, Mike Mulligan of Jupiter Research said in a piece entitled "Why Music Can't 'Just Be Free'", that all P2P developers (and presumably ISPs in this case) have to do is "support their claims off innocence by embedding filtering mechanisms into their apps." TorrentFreak wrote to Mike offering to present precise details of his suggestions to Vuze, LimeWire, Shareaza and Morpheus but, unsurprisingly, there has been no response.
The problem is clearly not lost on Michael Malone: "I think they genuinely believe that ISPs have a secret magic wand that we are hiding and if we bring it out we can make piracy disappear just by waving it."
The legal action against iiNet was filed in Australia's Federal Court on November 20th (today), and the proceedings will continue December 20th 2008.