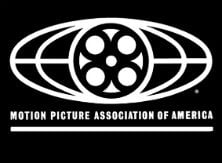 As one of China's top 10 Internet companies, Xunlei is a massive operation with hundreds of millions of monthly users.
Among other file-sharing ventures, Xunlei operates 'Thunder', the world's most popular torrent client. This and other almost inevitable copyright-related issues put the company on the radar of the MPAA.
With Xunlei pursuing an IPO in the United States in 2014, relationships with the MPAA began to thaw, resulting in the breakthrough signing of a Content Protection Agreement (CPA) requiring Xunlei to protect MPAA studio content including movies and TV shows.
But in October 2014, with things clearly not going to plan, the MPAA reported Xunlei to the U.S. government, complaining of rampant piracy on the service. In January 2015, the MPAA stepped up a gear and sued Xunlei for copyright infringement.
"For too long we have witnessed valuable creative content being taken and monetized without the permission of the copyright owner. That has to stop and stop now," said MPAA Asia-Pacific chief Mike Ellis.
Now, more than two-and-a-half years later, the case has come to a close. Yesterday, the Shenzhen Nanshan District People's Court found Xunlei Networking Technologies Co. guilty of copyright infringement.
The Court found that Xunlei made 28 movie titles (belonging to companies including Paramount Pictures, Sony Pictures, 20th Century Fox, Universal Pictures, Disney and Warner Bros.) available to the public via its platforms without proper authorization, "in serious violation" of the movie group's rights.
Xunlei was ordered to cease-and-desist and told to pay compensation of 1.4 million yuan ($210,368) plus the MPA's litigation costs of $24,400. In its original complaint, the MPA demanded a public apology from Xunlei but it's unclear whether that forms part of the ruling. The outcome was welcomed by the MPA.
"We are heartened that the court in Shenzhen has found in favor of strong copyright," said MPAA Asia-Pacific chief Mike Ellis.
"The legitimate Chinese film and television industry has worked hard to provide audiences with a wide range of legal options for their audio-visual entertainment — a marketplace that has flourished because of the rights afforded to copyright owners under the law."
How the MPAA and Xunlei move ahead from here is unclear. This case has taken more than two-and-a-half years to come to a conclusion so further litigation seems somewhat unlikely, if not unwieldy. Then there's the question of the anti-piracy agreement signed in 2014 and whether that is still on the table.
As previously revealed, the agreement not only compelled Xunlei to use pre-emptive content filtering technology but also required the platform to terminate the accounts of people who attempt to infringe copyright in any way.
"[The] filter will identify each and every instance of a user attempting to infringe a studio work, by uploading or downloading," an internal MPAA document revealed.
All that being said, the document also contained advice for the MPAA not to sue Xunlei, so at this point anything could happen.