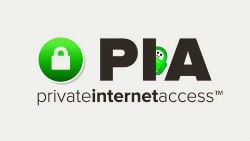 When choosing a VPN there are several factors that are important. The price, for example, and the speed of the various servers.

What perhaps even more crucial is now a VPN handles your anonymity. That's what our yearly review focuses on. In addition, we ask whether torrenting is permitted and what the best security settings are.

This page updates yearly. We're not here to pick the best VPN, we just want to give people as much info they need to they can make an informed choice. Here's the overview of all VPN providers.
This article is written independently but includes affiliate links. This won't cost you a penny more but it helps us to keep the lights on.
Here's what we asked Private Internet Access and how the company answered.
—
1. Do you keep ANY logs which would allow you to match an IP-address and a time stamp to a current or former user of your service? If so, exactly what information do you hold and for how long?
PIA: We do not store any logs relating to traffic, session, DNS or metadata. There are no logs for any person or entity to match an IP address and a timestamp to a user of our service. In other words, we do not log, period. Privacy is our policy.
2. What is the name under which your company is incorporated, and under which jurisdiction does your company operate?
PIA: London Trust Media Incorporated, an Indiana corporation.
3. What tools are used to monitor and mitigate abuse of your service, including limits on concurrent connections if these are enforced?
PIA: We have an active, proprietary system in place to help mitigate abuse.
4. Do you use any external email providers (e.g. Google Apps), analytics, or support tools ( e.g Live support, Zendesk) that hold information provided by users?
PIA: At the moment we are using Google Apps Suite and Google Analytics with interest and demographics tracking disabled and anonymize IP addresses enabled.
5. In the event you receive a DMCA takedown notice or a non-US equivalent, how are these handled?
PIA: We do not monitor our users, and we keep no logs, period. That said, we have an active, proprietary system in place to help mitigate abuse.
6. What steps would be taken in the event a court orders your company to identify an active or former user of your service? How would your company respond to a court order that requires you to log activity for a user going forward? Have these scenarios ever played out in the past?
PIA: Every subpoena is scrutinized to the highest extent for compliance with both the "spirit" and "letter of the law." While we have not received valid court orders, we periodically receive subpoenas from law enforcement agencies that we scrutinize for compliance and respond accordingly. This is all driven based upon our commitment to privacy.
All this being said, we do not log and do not have any data on our customers other than their signup e-mail and account information.
7. Is BitTorrent and other file-sharing traffic allowed on all servers? If not, why? Do you provide port forwarding services? Are any ports blocked?
PIA: BitTorrent and file-sharing traffic are allowed and treated equally to all other traffic (although it's routed through a second VPN in some cases). We do not censor our traffic, period.
8. Which payment systems/providers do you use? Do you take any measures to ensure that payment details can't be linked to account usage or IP-assignments?
PIA: We utilize a variety of payment systems, including, but not limited to: PayPal, Credit Card (with Stripe), Amazon, Google, Bitcoin, Bitcoin Cash, Zcash, CashU, OKPay, PaymentWall, and any major store-bought gift card. Payment data is not linked nor linkable to user activity due to our no logs policy.
9. What is the most secure VPN connection and encryption algorithm you would recommend to your users?
PIA: At the moment, the most secure and practical VPN connection and encryption algorithm that we recommend to our users would be our cipher suite of AES-256 + RSA4096 + SHA256.
10. Do you provide tools such as "kill switches" if a connection drops and DNS/IPv6 leak protection? Do you support Dual Stack IPv4/IPv6 functionality?
PIA: Yes, our users gain access to a plethora of additional tools, including but not limited to:
(a) Kill Switch: Ensures that traffic is routed through the VPN such that if the VPN connection is unexpectedly terminated, the traffic will not route.
(b) IPv6 Leak Protection: Protects clients from websites which may include IPv6 embeds, which could lead to IPv6 IP information coming out.
(c) DNS Leak Protection: This is built-in and ensures that DNS requests are made through the VPN on a safe, private, no-log DNS daemon.
(d) Shared IP System: We mix clients' traffic with many other clients' traffic through the use of an anonymous shared-IP system ensuring that our users blend in with the crowd.
(e) MACE™: Protects users from malware, trackers, and ads.
11. Are any of your VPN servers hosted by third parties? If so, what measures do you take to prevent those partners from snooping on any inbound and/or outbound traffic? Do you use your own DNS servers?
PIA: We utilize our own bare metal servers in third-party data centers that are operated by trusted friends and, now, business partners whom we have met and on which we have completed serious due diligence. Our servers are located in facilities including 100TB, Choopa, Leaseweb, among others.
12. In which countries are your servers physically located? Do you offer virtual locations?
PIA: We currently operate 3,335 servers across 53 locations in 33 countries. For more information on what countries are available, please visit our network information page. All of our locations are physical and not virtualized.
—