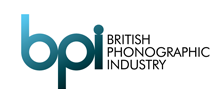 This week the UK music industry group BPI reached a new milestone after notifying Google of the 100 millionth allegedly infringing URL, up from 50 million just 10 months ago.
As can be seen below, the latest update shows that the 100 million links were spread out over 274,810 separate DMCA takedown notices.
BPI's takedown notices

With 100 million requests the BPI has broken a new milestone. Never before has a copyright holder representative reported so many allegedly infringing links to Google. Degban is currently second in this list with 99 million URLs, followed by the RIAA with 57 million.
For the BPI this record isn't something to be proud of though. The music industry group tells us that it shows just how hard it is for copyright holders to have infringing content taken offline.
"This milestone makes two things very clear. First, that however much creators do, the system of 'notice and takedown' will never be enough on its own to protect them or consumers from the online black market, or to spur growth in the digital economy," a BPI spokesperson says.
"Second, that despite its clear knowledge as to which sites are engines of piracy, Google continues to help build their illegal businesses, by giving them a prominent ranking in search results."
The BPI stresses that Google should do more to lower the visibility of unauthorized content in its search results. Despite promises to do so, the music group still sees very little improvement on this front.
"To illustrate: Google's records show it has been told more than 10 million times that content on 4shared.com is illegal – yet it's still the very first result today when we search for 'Calvin Harris mp3' – ahead of Amazon and every other legal service," BPI notes.
Addressing this issue is pretty straightforward, the BPI argues. Google should work with the entertainment industries to adjust its search algorithm, as the UK Government also highlighted recently.
"Google can simply fix this problem by amending its algorithm. We hope they will respond positively to the invitation from Government to negotiate voluntary measures to do so," BPI says, closing with an iconic lyric.
"It's time the media giant changed its tune – we need a little less conversation and a little more action please."
Google has thus far been hesitant to fiddle with its search results.
The company has made several changes to address the complaints of copyright holders. However, it also stressed that the entertainment industries themselves should take responsibility, arguing that piracy is primarily an availability and pricing problem.