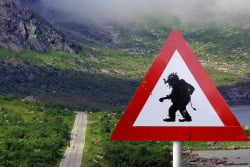 In an effort to turn piracy into profit, copyright holders have chased alleged BitTorrent pirates through courts all over the world.
This so-called 'copyright troll' model was also adopted by the firm Prenda Law. However, the lawyers involved began to break the law themselves.
The firm was accused of all sorts of wrongdoing including identity theft, misrepresentation, and even deception. Most controversial was the shocking revelation that Prenda uploaded their own torrents to The Pirate Bay, creating a honeypot for the people they later sued over pirated downloads.
This eventually caught the attention of the US Justice Department. In 2015 we first reported that two Pirate Bay co-founders had been questioned by Swedish police, acting on behalf of the FBI. The feds were interested in the honeypot evidence, to build a case against Prenda.
A year later the investigation was finished, resulting in a criminal indictment against Prenda attorneys Paul Hansmeier and John Steele. The US Government accused the pair of various crimes, including money laundering, perjury, mail and wire fraud.
Since then both defendants have signed plea agreements, admitting their guilt in the fraudulent scheme.
Today the first of the two was sentenced. Paul Hansmeier appeared before a federal court in the District of Minnesota, where U.S. District Judge Joan N. Ericksen sentenced the Prenda attorney to 14 years in prison, to be followed by two years of supervised release.
The Judge departed upward from the 12.5-year prison sentence the U.S. prosecutor recommended. In addition to the prison sentence, Hansmeier must pay his victims a total of $1.5 million in restitution.
Among other things, Hansmeier instructed his brother to upload torrents of videos he produced himself. In doing so he misled the court, as he made it appear as if the videos were from a third-party company.
Whether the people that were sued were indeed guilty wasn't much of an issue. This means that many innocent people were likely targeted as well.
"Hansmeier was generally content to take this step without investigating whether the subscriber was, in fact, the infringer. Hansmeier thus inflicted plenty of pain on persons who did not, in fact, download his pornographic bait," the Government previously wrote.
All victims of the Prenda scheme are all eligible for restitution. The U.S. Attorney's Office of the District of Minnesota previously invited those who were affected by the fraudulent anti-piracy lawyers to come forward.
John Steele, the second defendant in the Prenda case, is scheduled to be sentenced next month. The U.S. prosecutor previously stated that Steele has been very cooperative following his arrest so has recommended an 8-10 year sentence, as FCT notes.
Update: A copy of the sentencing document is available here (pdf). Hansmeier requested to be released on bail while he awaits the appeal of his (denied) motion to dismiss the indictment. This request was denied.
—
Breaking story, further clarifications and updates will follow if needed.