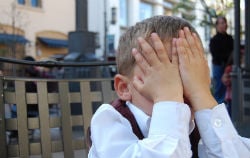 Since the early 2000s, copyright trolls have been attempting to squeeze cash from pirating Internet users and fifteen years later the practice is still going strong.
While there's little doubt that trolls catch some genuine infringers in their nets, the claim that actions are all about protecting copyrights is a shallow one. The aim is to turn piracy into profit and history has shown us that the bigger the operation, the more likely it is they'll cut corners to cut costs.
The notorious Guardaley trolling operation is a prime example. After snaring the IP addresses of hundreds of thousands of Internet users, the company extracts cash settlements in the United States, Europe and beyond. It's a project of industrial scale based on intimidation of alleged infringers. But, when those people fight back, the scary trolls suddenly become less so.
The latest case of Guardaley running for the hills comes courtesy of SJD from troll-watching site FightCopyrightTrolls, who reports on an attempt by Guardaley partner Criminal Productions to extract settlement from Zach Bethke, an alleged downloader of the Ryan Reynolds movie, Criminal.
On May 12, Bethke's lawyer, J. Christopher Lynch, informed Criminal Productions' lawyer David A. Lowe that Bethke is entirely innocent.
"Neither Mr. Bethke nor his girlfriend copied your client's movie and they do not know who, if anyone, may have done so," Lynch wrote.
"Mr. Bethke does not use BitTorrent. Prior to this lawsuit, Mr. Bethke had never heard of your client's movie and he has no interest in it. If he did have any interest in it, he could have rented it for no marginal cost using his Netflix or Amazon Prime accounts."
Lynch went on to request that Criminal Productions drop the case. Failing that, he said, things would probably get more complicated. As reported last year, Lynch and Lowe have been regularly locking horns over these cases, with Lynch largely coming out on top.
Part of Lynch's strategy has been to shine light on Guardaley's often shadowy operations. He previously noted that its investigators were not properly licensed to operate in the U.S. and the company had been found to put forward a fictitious witness, among other things.
In the past, these efforts to bring Guardaley out into the open have resulted in its clients', which include several film companies, dropping cases. Lynch, it appears, wants that to happen again in Bethke's case, noting in his letter that it's "long past due for a judge to question the qualifications" of the company's so-called technical experts.
In doing so he calls Guardaley's evidence into account once more, noting inconsistencies in the way alleged infringements were supposedly "observed" by "foreign investigator[s], with a direct financial interest in the matter."
One of Lynch's findings is that the "observations" of two piracy investigators overlap each others' monitoring periods in separate cases, while reportedly monitoring the same torrent hash.
"Both declarations cover the same 'hash number' of the movie, i.e. the same soak. This overlap seems impossible if we stick with the fictions of the Complaint and Motion for Expedited Discovery that the declarant 'observed' the defendant 'infringing'," Lynch notes.
While these are interesting points, the quality of evidence presented by Guardaley and Criminal Productions is really called into question following another revelation. Daniel Macek, an 'observing' investigator used in numerous Guardaley cases, apparently has a unique talent.
As seen from the image below, the alleged infringements relating to Mr. Bethke's case were carried out between June 25 and 28, 2016.
However, the declaration (pdf) filed with the Court on witness Macek's behalf was signed and dated either June 14 or 16, more than a week before the infringements allegedly took place.
Time-traveler? Lynch thinks not.
"How can a witness sign a declaration that he observed something BEFORE it happened?" he writes.
"Criminal Productions submitted four such Declarations of Mr. Macek that were executed BEFORE the dates of the accompanying typed up list of observations that Mr. Macek swore that he made.
"Unless Daniel Macek is also Marty McFly, it is impossible to execute a declaration claiming to observe something that has yet to happen."
So what could explain this strange phenomenon? Lynch believes he's got to the bottom of that one too.
After comparing all four Macek declarations, he found that aside from the case numbers, the dates and signatures were identical. Instead of taking the issue of presenting evidence before the Court seriously, he believes Criminal Productions and partner Guardaley have been taking short cuts.
"From our review, it appears these metaphysical Macek declarations are not just temporally improper, they are also photocopies, including the signatures not separately executed," he notes.
"We are astonished by your client's foreign representatives' apparent lack of respect for our federal judicial system. Use of duplicate signatures from a witness testifying to events that have yet to happen is on the same level of horror as the use of a fictitious witness and 'his' initials as a convenience to obtain subpoenas."
Not entirely unexpectedly, five days later the case against Bethke and other defendants was voluntarily dismissed (pdf), indicating once again that like vampires, trolls do not like the light. Other lawyers defending similar cases globally should take note.