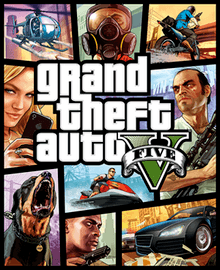 Over the past year there has been a wave of copyright infringement lawsuits against alleged cheaters or cheat makers.
Fortnite's developers have launched a few cases in US courts, and so has Take-Two Interactive Software, the company behind 'Grand Theft Auto V' (GTA V).
The latter managed to score a success last week. The court granted its requested preliminary injunction, ordering David Zipperer to stop working on and distributing the 'Menyoo' and 'Absolute' cheats.
The dispute between Zipperer is not new as Kotaku highlights. Last year the game developer already sent Zipperer a cease and desist notice over the Menyoo cheat, which appeared to work.
The cheat was made unavailable at the website of the developer, who sold it for $10 a piece and said he would donate all the proceeds to a charity. Soon after, however, he began distributing another cheat titled 'Absolute.'
"While Mr. Zipperer originally appeared cooperative and disabled access to the Menyoo program, it recently has come to Take-Two's attention that Mr. Zipperer distributed a new cheating program titled Absolute," GTA V's developer wrote in its complaint.
This prompted the present lawsuit where Take-Two Interactive accuses the cheat maker of copyright infringement, among other things. Specifically, Zipperer stands accused of creating derivative works of GTA V without Take-Two's authorization.
According to a court order issued late last week, the allegations are sufficient to grant a preliminary injunction. This means that, for the time being, Zipperer is ordered to stop creating, producing, and distributing any infringing works.
Zipperer opposed the request for an injunction arguing that the court lacked jurisdiction and that the issue was moot. He told the court that he already stopped distributing Menyoo and that he also stopped working on Absolute.
"I will not be performing any more computer programming for Absolute in the future. I have informed the individuals responsible for Absolute that I will not assist them in the future. I have no intention of working on any other 'cheat menu' for GTAV," Zipperer wrote.
The court, however, concluded that this doesn't make the injunction request moot, not least because the defendant previously continued his infringing actions, following a cease and desist order from Take-Two Interactive.
"Mr. Zipperer agreed to cease his activities and shut down Menyoo. But he then secretly started developing and distributing a different program called Absolute, which like Menyoo, alters GTAV's multiplayer feature," the court writes.
However, Zipperer's comments suggest that he's not the only person who has control over the cheats. This means that they may still be available elsewhere. For now, however, the Absolute website appears to be offline.
In addition to this lawsuit, Take-Two Interactive has a separate case pending against two people who are allegedly connected to "Infamous," another popular GTA V cheat.
—
A copy of the preliminary injunction and the associated order is available here (pdf).