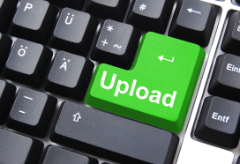 Dutch anti-piracy group BREIN has won its court case against Usenet providers Eweka and Usenetter.
On behalf of several large book publishers, the group had requested the personal details of two anonymous users who allegedly uploaded more than 2,000 books to newsgroups.
The Usenet providers terminated the accounts but refused to hand over any personal details. Instead, they claimed that they are not allowed to share personal data under e-Privacy regulations if an account is no longer active.
BREIN disagreed and took the matter to court. They argued that the book publishers' right to protect their content trumps the privacy concerns of the Usenet uploaders in this case.
In an order issued today (pdf) the Court of Haarlem agrees with this assessment. As a result, the two providers are required to hand over the IP-addresses, payment info, and any other personal information they have on file.
If the providers fail to comply within five days they face a penalty of 1,000 euros ($1,130) per day, to a maximum of 100,000 euros, Nu.nl reports.
BREIN director Tim Kuik previously informed TorrentFreak that they are hoping to recover damages from the uploaders, as well as information on other large scale infringers.
"Our primary interest is to stop the infringements, furthermore to settle costs and damages or to sue on behalf of the injured right holders. Possibly the infringers may have information on other persons involved," Kuik says.
Under Dutch jurisprudence, ISPs can be obliged to hand over personal information of customers if the infringing activity is plausible and the aggrieved party has a legitimate interest.
This could also spell trouble for BitTorrent uploaders, as BREIN could try to request personal information from their ISPs.
This isn't the first time that BREIN has gone after serial e-book infringers. Last year, a Dutch court ordered Google to hand over the personal details of a user that sold pirated books in the Play Store. In that case the court also concluded that the rights of copyright holders outweigh the user's rights.