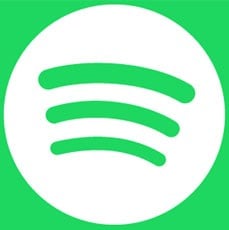 Streaming services like Spotify have revolutionized music consumption online by offering access to massive libraries at a reasonable price.
Premium subscribers are also able to save music locally to their own devices but these tracks are only playable within Spotify itself, meaning that those hoping to amass a private collection of music – playable on any device – are left disappointed.
In an effort to fill this gap, numerous software tools have appeared over the years claiming to help users download and keep tracks from Spotify in MP3 format. While this is technically possible, users of one specific piece of software have discovered that Spotify is able to detect their license-infringing behavior and put a stop to it.
'Audials Music' Bills Itself as a Premium Music Downloader
Audials Music is a software tool that gives users the ability to stream and save content from a wide range of services including Spotify, Amazon Music, Deezer, TIDAL and Soundcloud. It achieves this by capturing audio streams, trimming them down into individual tracks, and saving them locally as MP3 files.
According to the service, this can be achieved at breakneck speed. Indeed, Audials Music claims to download content from Spotify at 30 times the standard pace, something that allows users to quickly amass large libraries of audio material in a convenient and permanent format.
Unfortunately, users of Audials Music are discovering that Spotify knows what's going on.
Audials Music Users Get Their Accounts Suspended By Spotify
A few weeks ago, Audials Music users began posting to the company's official forum, noting that they had received an email from Spotify stating that since abuse had been observed on their accounts, they had been blocked.
"Spotify has determined that your account was involved in an improper use of the Spotify service that violates the terms of use, including potentially improper downloads," the company's email reads, as per a statement from the Audials team.
The problem, it appears, is that Spotify holds data on when and how its subscribers access audio content and as a result was able to determine that users triggered faster streaming with Audials than is usually allowed. Audials explains as follows:
"Spotify apparently stores detailed data about each user in the long term. In particular, it saves when you have heard which piece of music. Basically, this data should look identical, whether you are only playing or recording," the company writes.
"But Audials has a 'high speed' function. This quasi 'makes time pass faster', so that Spotify plays music faster, and so the recording succeeds faster. However, this means that the data stored by Spotify could say, for example, that you have listened to music with a playing time of 50 minutes within 5 minutes.
"We strongly suspect that this is the criterion used by Spotify to select users for temporary bans. So far, we have only received reports from users who actually used the 'high speed' option and were blocked," the company adds.
Audials Says That Accounts Can Be Unblocked
While users of Audials were no doubt disappointed to have their accounts blocked by Spotify, a new statement published by Audials suggests that a little groveling to the Swedish streaming platform results in suspensions being reversed.
"If you have been temporarily blocked by Spotify, it is advisable to contact them via (link) and ask them to unblock the account, which according to the reports here happens without any problems," Audials write.
"If you want to avoid being blocked, you should especially not use the Audials 'high speed' option when recording, especially not after you have been unblocked."
Audials add that the 'high speed' feature available at Spotify isn't present on other streaming services so the problems aren't experienced on Amazon Music or Deezer, for example. There's no suggestion that Spotify is able to detect the streaming and saving of tracks played at normal speeds either, so for now no more account suspensions in this respect are expected.
Is It Illegal to Record Streams? Audials Says No
Audials says that as long as users do not circumvent the DRM that protects tracks, the recording of streams is "clearly legal under US copyright law" but cautions that sharing those tracks is illegal. However, Spotify's terms and conditions expressly forbid such activity.
"Spotify respects intellectual property rights and expects you to do the same. We've established a few ground rules for you to follow when using the Service, to make sure Spotify stays enjoyable for everyone. You must follow these rules and should encourage other users to do the same," its user agreement reads.
Copying, redistributing, reproducing, 'ripping,' recording, transferring, performing or displaying to the public, broadcasting, or making available to the public any part of the Spotify service or its content is expressly forbidden.
This means that if Spotify can show that any of this has taken place, it's well within its rights to "suspend your access to the Spotify Service at any time, including in the event of your actual or suspected unauthorised use of the Spotify Service.."