Some of the first major signs that U.S. Immigration and Customs Enforcement's (ICE) Homeland Security Investigations (HSI) had entered the online piracy fight came with the shuttering of streaming site NinjaVideo and the seizing of several piracy-related domains in the summer of 2010. Months later a torrent search engine was also targeted.
By January 2014 a total of 2,713 domains had been taken down on various infringement grounds and as a result the now infamous ICE seizure banner has been viewed in excess of 122 million times.
On the other side of the Atlantic, City of London Police have also forced the suspension of hundreds of domains alleged to be involved in copyright and trademark infringement. In particular the integrated Police Intellectual Property Crime Unit (PIPCU) has generated plenty of headlines over the past couple of years, many of them relating to file-sharing, video streaming and similar operations.
After dealings dating back 10 years, ICE and City of London Police this week decided to formalize their "special relationship" with the signing of an official Memorandum of Understanding focusing on their shared interest in reducing IP related crime.
Signed by Homeland Security Investigations' London Attaché Matthew Etre and City of London Police Commissioner Adrian Leppard, the MOU focuses on enhancing collaboration on major investigations between the two law enforcement bodies.
"International cooperation among law enforcement agencies is crucial to effectively combating intellectual property crime," said Etre.
"This memorandum of understanding between HSI and the City of London Police formalizes a long-standing and mutually beneficial partnership in the fight against these global criminal networks."
ICE says that with their shared focus on tackling IP crime the launch of PIPCU in September 2013 brought a "new dimension" to the trans-Atlantic partnership. Just over year later the partnership was bearing high-profile fruit.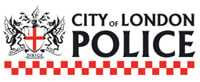 After a pristine copy of The Expendables 3 appeared online ahead of its release in 2014, an HSI referral led to PIPCU arresting two men last November in connection with the leak.
Collaboration like this will continue, the agencies say, with HSI and PIPCU agents now meeting twice yearly in the Hague, Netherlands, to exchange intelligence on websites distributing content illegally.
"Our partnership with US Immigration and Customs Enforcement (ICE), Homeland Security Investigation has already directly led to the suspension of hundreds of illegally operating websites and the arrest of several people," said Police Commissioner Adrian Leppard.
"I look forward to the MOU we have signed taking our partnership to a new level of collaboration which in turn will make life more difficult for intellectual property criminals who continue to offend in our two countries and many others around the world."
PIPCU's most recent file-sharing related arrest came last month when the unit raided the world's most prolific UFC and WWE content uploader. Known online as Sir Paul, the man was arrested at his Leicestershire home after uploading thousands of shows using BitTorrent. No ICE involvement was detailed at the time, but it's likely that a complaint originating from the United States prompted the move.