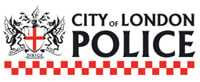 World Wrestling Entertainment (WWE) and Ultimate Fighting Championship (UFC) events are without doubt the most popular combat-based content available today.
These enterprises are big business. WWE had revenues in excess of half a billion dollars in 2014 and while UFC parent Zuffa is rather more tight-lipped about its financial position, the company is believed to be worth several billion dollars.
Both companies' revenues rely heavily on TV-focused content. In 2013, UFC-parent company Zuffa's revenues were split roughly 58% for PPV events and ticket sales with the remaining 42% derived from TV, sponsorships and various distribution agreements.
Predictably the company has a track record of reacting furiously to its content being uploaded to the Internet and has active programs to remove links and prosecute individuals, mainly in the United States. Today police in the UK have been doing the organization's work for them.
This morning officers from the UK's Police Intellectual Property Unit arrested an individual said to be one of the world's most prolific uploaders of both UFC and WWE content.
Traveling hundreds of miles north to the tiny market town of Coalville in Leicestershire, officers descended on the home of the 55-year-old man.
According to police the man is "believed to be one of the internet's biggest offenders" when it comes to uploading wrestling and mixed martial arts content to both peer-to-peer and user-generated content sites.
The man's home was searched and several computers were seized. He was then taken to a local police station for questioning.
Upload monitoring by TorrentFreak reveals there are only a limited number of players in the combat sports release game who act alone. There are fewer still who are relatively easy to identify and are located in the UK. We gave PIPCU a name and asked if that person had been arrested this morning.
"We do not release the name or identity of suspects at arrest stage. This information is only released once an individual has been charged," a PIPCU spokesperson said.
In any event, PIPCU are throwing some big numbers around. The unit claims that the individual is responsible for uploading more than 3.2 terabytes of data, which is the equivalent of more than 3,000 videos.
Of course, that's just his uploading. When it comes to total videos distributed things get much, much worse. PIPCU estimates that the files uploaded generated in excess of two million downloads at a cost to the industry of several million pounds.
"Today's operation serves as a clear warning to anyone thinking of uploading copyrighted material to pirate sites. This is not a victimless crime as copyright infringement is costing our creative industries hundreds of millions of pounds," said PIPCU chief DCI Danny Medlycott.
"Our team is dedicated to combating criminals ripping off other's intellectual property and so those who are thinking of taking this path should think twice, as it might result in a knock on the door from our officers."
Jim Langham, WWE Senior Vice President & Assistant General Counsel expressed thanks for PIPCU's action this morning.
"WWE provides many options for our fans to watch our content lawfully – on television, pay-per-view, and digitally via YouTube and the WWE Network. We will continue to protect our intellectual property aggressively and combat piracy in any form," Langham said.
UFC Chief Legal Officer Kirk Hendrick said that he hoped that this morning's arrest would lead to a "significant decrease" in the unlawful online distribution of UFC events.
"We take online piracy very seriously and will continue to work with law enforcement officials around the world to prevent illegal sharing of UFC content," Hendrick said.
If the individual does indeed turn out to be the person we believe he is, a significant "brand name" will now disappear from the UFC and WWE uploads scene during the coming week. That will no doubt disorient some downloaders, but plenty more uploaders exist.
At least 10 different groups uploaded last weekend's UFC 185 PPV event, with the majority capturing the event from non-UK sources. Viewers in the UK are able to view events relatively cheaply via the subscription channel BT Sport, but illegal captures from this source are now likely to disappear, at least in the short term.
Update: Still no confirmation from any official source, but multiple lines of investigation across multiple torrent and other communities all lead to the almost inevitable conclusion that the person arrested this morning is known online as 'Sir Paul'.