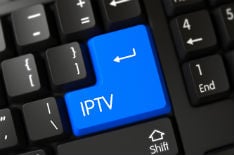 As the use of unlicensed IPTV services continues to gain popularity with consumers around the world, content owners and broadcasters are faced with a growing illicit market to disrupt.
As a result, copyright infringement and similar lawsuits against 'pirate' IPTV providers are definitely on the rise, with US-based broadcaster DISH Network at the forefront.
This week, DISH filed another lawsuit in the United States, this time targeting 'pirate' IPTV provider Easybox IPTV. This 'company' (the term is used loosely, given the unknown structure of the operation) appears not dissimilar to several others previously targeted by the broadcaster.
The model adopted by Easybox suggests the outfit primarily targets less experienced IPTV users, something that's supported by the operation offering ready-configured (aka 'fully-loaded') devices as well as add-on subscription packages.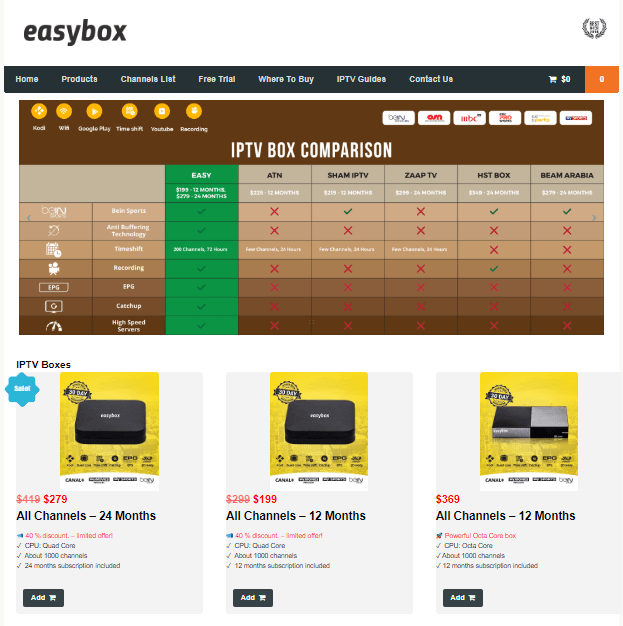 The DISH lawsuit, filed in a Texas federal court, list DOES 1-5 individually and collectively doing business as Easybox IPTV. DISH doesn't appear to know the identities of the people it's suing but has concluded they may be from China.
The broadcaster says that historical WHOIS records for the service's domain name suggest a China base while delivery time for devices sent to China is much quicker than those sent to the United States.
At issue are DISH's 'protected channels', i.e those it supplies as a result of licensing agreements obtained from various TV networks. These allow the company to "distribute and publicly perform" in the United States "by means including satellite, OTT, Internet protocol television ('IPTV'), and Internet."
Easybox IPTV's service, which offers "more than 1,000 channels" to its subscribers, includes the 'protected channels', a breach of the broadcaster's rights, according to DISH.
"Defendants use their Easybox Service to transmit the Protected Channels over the Internet to Service Users soon after the original authorized transmission," the complaint reads.
"Defendants capture live broadcast signals of the Protected Channels, transcode these signals into a format useful for streaming over the Internet, transfer the transcoded content to one or more servers provided, controlled, and maintained by Defendants, and then transmit the Protected Channels to Service Users through OTT delivery."
An interesting element to the case are the efforts expended by DISH, in advance of this lawsuit, in order to get Easybox to cease-and-desist its activities. According to the broadcaster, since January 27, 2016, DISH and its partners sent at least 116 infringement notices, all of which were ignored.
"Instead [of responding], Defendants prevented DISH's counsel from viewing Easybox.tv by blocking their Internet Protocol ('IP') addresses," the complaint adds.
On top of the direct notices, from February 8, 2016, more than 170 additional complaints were sent to CDNs associated with the Easybox service. DISH believes at least some of these were forwarded to the IPTV provider since it later countered by switching to different CDN providers.
All that considered, DISH is demanding a permanent injunction against Easybox (and anyone acting in concert with it) preventing it from "transmitting, streaming, distributing, or publicly performing in the United States, with any Easybox set-top box, smart IPTV subscription, subscription renewal, or any other device, application, service, or process, any of the Protected Channels or any of the programming that comprises any of the Protected Channels."
DISH also seeks a ban on the distribution, sale, promotion or advertising of Easybox services and/or devices, including any inducement for others to carry out the same.
In addition, it requests statutory damages for 67 or more registered works at the rate of $150,000 each (more than $10 million) plus any profits generated by Easybox due to the infringement of non-registered works.
The DISH complaint against Easybox can be downloaded here (pdf)