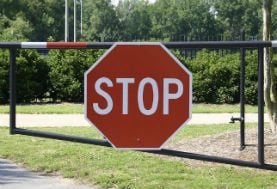 Pirate site blocking is a common practice in dozens of countries around the world. In most cases, ISPs are ordered to take action after a relatively short court proceeding.
In the Netherlands, it took more than a decade for the first order to be approved. It took detours through the Supreme Court and the EU Court of Justice before the final order was issued in 2020, targeting The Pirate Bay.
With all the legal paperwork in order, the doors were opened to more blocking requests. We expected these to follow sooner but anti-piracy group BREIN remained quiet on the blocking front. This was for good reason as rightsholders and ISPs were working on an agreement behind the scenes.
Last November, BREIN signed a deal with all large Dutch Internet providers to streamline the blocking process. Through this "Website Blocking Covenant" Ziggo, KPN, DFN, T-Mobile, Canal+, and members of the industry organization NLConnect, promise to block pirate sites when rightsholders obtain a blocking order against one of the other ISPs.
LimeTorrents, YTS, RARBG, Kickasstorrents and EZTV
This week, the government-supported agreement is being put to work for the first time. As part of a yet-to-be-published ruling, BREIN obtained a blocking order requiring Internet provider Delta to restrict access to 1337x, LimeTorrents, YTS, RARBG, Kickasstorrents, EZTV, as well as several proxies and mirrors.
Delta confirmed that it had lost the blocking battle earlier this month. The provider informed Tweakers that there was a hearing on March 14, where the matter was decided.
The new blocking effort was first reported by users of the ISP KPN and later confirmed by the provider's support staff. While KPN isn't named in the order, the covenant requires it to block the sites as well. Other Dutch ISPs are expected to follow suit in a matter of days.
These blocklist additions don't come as a surprise. In November 2021, BREIN informed TorrentFreak that it had started a new proceeding to block six sites, without mentioning any names.
BREIN director is pleased with the outcome and stresses that this limits the options for pirates in the Netherlands. After the Pirate Bay blockade, many users relocated to other torrent sites, some of which have now been blocked as well.
"In combination with sufficient legal supply, illegal use decreases when you act against illegal platforms," Kuik says, adding that blockades can increase legal use by 10 to 20% and boost revenues as a result.
"Free or cheaper options remain attractive compared to legal offerings. The ratio between illegal use and lost turnover in a market such as the Netherlands is roughly between one in three and one in five. The damage is therefore considerable and a measure such as blocking adds about 10 to 20% to legal use," says Kuik.
Google to Follow Suit?
The Internet providers are not the only intermediaries to become more cooperative. Google is also working with rightsholders to remove domain names from its search results if there's a valid ISP blocking order in the country.
Thus far, Google has only removed Pirate Bay domains from its search results but we expect that the new additions will follow in due course. According to BREIN director Tim Kuik, Google's stance is similar to that of the ISPs.
"In essence, this is the same situation as recently agreed in the Dutch government-supported covenant between right holders and internet access providers," Kuik previously informed TorrentFreak.
With the six new additions, there are seven domain names blocked in the Netherlands. However, if BREIN follows the path of other rightsholder representatives, many more will follow in the future.
Update: We added a response from BREIN director Tim Kuik. The anti-piracy group also published the order on its website with the full list of domain names. These are listed below.
1. (www.)rarbg.to;
2. yts.mx, yts.lt, yts.am, yts.ag;
3. eztv.re, eztv.ag, eztv.it, eztv.ch, eztv.wf eztv.tf, eztv.yt;
4. (www.)limetorrents.pro, limetorrents. info, limetorrents.cc, limetorrents.asia, limetorrents.co, limetorrents.zone, limetor.com, limetor.pro;
5. (www.)1337x.to, (www.)1337x.st, (www)x1337x.ws, (www)x1337x.eu, (www.)x1337x.se, (www.)1337x.gd;
6. kickasstorrents.to, katcr.to, kickasstorrent.cr, kickasstorrents.cr, kat.am;