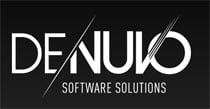 Piracy can never be stopped. Piracy will always be around. Where there's a will to break copy protection, there's a way. These are all comments regularly heard in piracy circles and to date, they've largely been proven accurate.
But while trying to protect movies and music using technological measures is by now almost a lost cause, the same cannot be said about video games. While copying a title was a trivial process several years ago, in many cases more and more roadblocks are now being put in pirates' way.
In the past most games would be playable for free before their official debut but increasingly pirates are being made to wait for big titles to have their protection defeated, or 'cracked' as it's more commonly known. In fact, aside from many dozens of dedicated piracy forums, there's even an entire sub-Reddit community dedicated to providing the status of cracks.
One of the hottest topics involves the Avalanche Studios/Square Enix title Just Cause 3. Released on December 1, 2015 and despite massive demand, the game has still not been cracked. The problem appears to lie with the robustness of the technology protecting the game.
Just Cause 3 uses the latest iteration of Denuvo, an anti-tamper technology developed by Denuvo Software Solutions GmbH. While its secrets are best known to its creators, Denuvo is a secondary encryption system which protects existing and underlying DRM products.
In 2014 the product made the headlines after successfully protecting Dragon Age: Inquisition for almost a month, a very respectable time in cracking circles.
In the end it was Chinese cracking group 3DM that brought down that instance of Denuvo but the Austria-based company continued to tweak and achieved increasing protection periods on recent games in the FIFA series. FIFA 16 is currently Denuvo protected and that game still hasn't been cracked, despite being released in September.
But Just Cause 3 is the current hot potato and despite having released an endless supply of cracks for other titles (and having had success against Denuvo in the past), the cracks (excuse the pun) are beginning to show at 3DM.
In a posting on her blog, 3DM forum founder 'Bird Sister' (also known as Phoenix) has revealed the frustrations being experienced with Just Cause 3.
"Recently, many people have asked about cracks for 'Just Cause 3', so here is a centralized answer to this question. The last stage is too difficult and Jun [cracking guy] nearly gave up, but last Wednesday I encouraged him to continue," Bird Sister explains.
While games pirates everywhere will be willing Jun on to complete what 3DM ultimately believe will be an achievable task, Bird Sister isn't optimistic about the future. In fact, she paints somewhat of a doomsday scenario.
"I still believe that this game can be compromised. But according to current trends in the development of encryption technology, in two years time I'm afraid there will be no free games to play in the world," she adds.
While Denuvo is no doubt proving a difficult nut to crack, two years is an awful long time in technology and things are always prone to change. Furthermore, Denuvo is only used on a limited number of gaming titles, reportedly due to its relative expense.
But what is difficult to deny here is the window of opportunity provided by the Denuvo system. Hardcore gamers are notoriously impatient which almost certainly means that one, two or three months of waiting for a crack is coming up for a quarter of a year late to the game. Another three months after that and many gamers will be looking forward to FIFA 17 and Just Cause 4, leaving pirates in their wake.
Nevertheless, the seemingly uncrackable always seem to fall, eventually. During the past few days it was revealed that the PS4 has been compromised to run Linux. While not to the level of playing full-blown pirate games yet, that might lie around the corner. Exactly when, no one seems to know, but most gamers won't have the patience to wait.