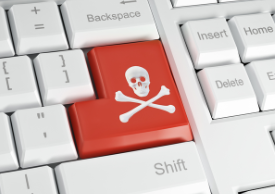 Like many other countries around the world, downloading music and movies is hugely popular in the Netherlands.
In part, the popularity was facilitated by the fact that downloading pirated music has long been legal under local law.
This tolerant stance towards online piracy changed in 2014 when the European Court of Justice ruled it to be unlawful. As a result the Dutch Government quickly outlawed unauthorized downloading.
Despite this change piracy remains widespread in the country and film producer Klaas de Jong is now trying to hold four large Internet providers to account.
Last week De Jong filed a complaint with the police, holding KPN Telfort, Vodafone and Ziggo directly responsible. The producer wants the providers to be criminally prosecuted for passing on traffic to various pirate sites.
"If someone sells you an illegal bike, this fencer is also punishable," De Jong tells Het Parool, adding that "time is running out."
The producer, who has worked on many Dutch film projects, states that the local movie industry is losing tens of millions of euros due to piracy.
Whether the case will be prosecuted has yet to be seen.
In a civil proceeding against various ISPs a local court previously overturned the Pirate Bay blockade, concluding that it was ineffective and that it restricted the ISPs' entrepreneurial freedoms.
This case is under appeal at the Supreme Court, which in turn has sought clarification from the EU Court of Justice on several issues.
De Jong's complaint is not an isolated incident though and the local film industry is clearly losing its patience.
Earlier this year the Association of Professional Film Entrepreneurs (VPSO) decided to take action as well. In a letter sent to the Secretary of State for Justice they held the Government responsible for over a billion euros in piracy losses.
The Dutch Government denied these allegations and said that the film industry has plenty of options to recoup their losses. Through civil procedures against downloaders, for example.