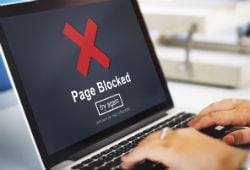 Back in April, pay TV company Foxtel filed the latest in a series of blocking applications, this time targeting more than two dozen domain names facilitating access to 15 torrent and streaming services.
To save on time and costs, Foxtel envisioned things going a little bit differently this time around. The company didn't want to have expert witnesses present in court and asked whether live demonstrations of websites could be replaced by videos and screenshots instead.
Foxtel also said that if the ISPs expected to block the domains agree, it wouldn't serve its evidence on them as it had done previously.
The company then asked Justice Nicholas to deal with the entire injunction application "on paper." He declined, instead scheduling a hearing to take place today.
As hoped by Foxtel, events were indeed more streamlined. According to a ZDNet report, the hearing lasted for just an hour, with no live website demonstrations and the requested videos being allowed.
The application targeted 15 torrent site domains and ten streaming sites located overseas (a requirement for blocking under Australian law), each of which "unashamedly and flagrantly" infringes copyright.
ComputerWorld lists the torrent sites as ETTV, MagnetDL, Torrent Download (possibly TorrentDownloads.me), Torrent Room (TorrentRoom.com), and Torrents.me. A domain facilitating access to the previously-blocked Pirate Bay was also included in the application.
Also demonstrated in Court was a search bar that can be used to access content on torrent sites including 1337x and The Pirate Bay. No further details on the bar have been made available, but as a standalone item, blocking seems unlikely.
The streaming services targeted by Foxtel include HDO, HDEuropix, 123Hulu, Watch32, Sockshare, NewEpisodes, 1Movies, 5Movies, WatchFreeMovies and SeriesTop. They represent just a handful of the hundreds of similar domains offering streaming today.
Both the torrent and streaming sites stand accused of facilitating access to a range of popular TV shows including Game of Thrones, Grey's Anatomy and Fear the Walking Dead plus movies including Jason Bourne, Pacific Rim, and Red Sparrow.
Under Section 115a of the Copyright Act, Foxtel wants the usual ISPs – Optus, Vocus, Telstra, TPG plus their subsidiaries – to render the sites inaccessible by the usual means.
None were present in Court today, and none turned up at the case management hearing on Friday either. It's a pattern that's likely to continue moving forward.
Due to no special systems or technology being deployed by any of the websites in question, the application is expected to run smoothly. Indeed, reports suggest that Justice Nicholas could hand down a decision as soon as 21 June.
Update: The order was granted this morning, June 20, just a day after the hearing. The process was straightforward and reported here and here.