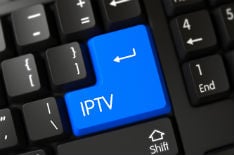 After successful applying for ISP blocks against dozens of traditional torrent and streaming portals, Village Roadshow and a coalition of movie studios switched tack last year.
With the threat of pirate subscription IPTV services looming large, Roadshow, Disney, Universal, Warner Bros, Twentieth Century Fox, and Paramount targeted HDSubs+ (also known as PressPlayPlus), a fairly well-known service that provides hundreds of otherwise premium live channels, movies, and sports for a relatively small monthly fee.
The injunction, which was filed last October, targets Australia's largest ISPs including Telstra, Optus, TPG, and Vocus, plus subsidiaries.
Unlike blocking injunctions targeting regular sites, the studios sought to have several elements of HD Subs+ infrastructure rendered inaccessible, so that its sales platform, EPG (electronic program guide), software (such as an Android and set-top box app), updates, and sundry other services would fail to operate in Australia.
After a six month wait, the Federal Court granted the application earlier today, compelling Australia's ISPs to block "16 online locations" associated with the HD Subs+ service, rendering its TV services inaccessible Down Under.
"Each respondent must, within 15 business days of service of these orders, take reasonable steps to disable access to the target online locations," said Justice Nicholas, as quoted by ZDNet.
A small selection of channels in the HDSubs+ package
The ISPs were given flexibility in how to implement the ban, with the Judge noting that DNS blocking, IP address blocking or rerouting, URL blocking, or "any alternative technical means for disabling access", would be acceptable.
The rightsholders are required to pay a fee of AU$50 fee for each domain they want to block but Village Roadshow says it doesn't mind doing so, since blocking is in "public interest". Continuing a pattern established last year, none of the ISPs showed up to the judgment.
A similar IPTV blocking application was filed by Hong Kong-based broadcaster Television Broadcasts Limited (TVB) last year.
TVB wants ISPs including Telstra, Optus, Vocus, and TPG plus their subsidiaries to block access to seven Android-based services named as A1, BlueTV, EVPAD, FunTV, MoonBox, Unblock, and hTV5.
The application was previously heard alongside the HD Subs+ case but will now be handled separately following complications. In April it was revealed that TVB not only wants to block Internet locations related to the technical operation of the service, but also hosting sites that fulfill a role similar to that of Google Play or Apple's App Store.
TVB wants to have these app marketplaces blocked by Australian ISPs, which would not only render the illicit apps inaccessible to the public but all of the non-infringing ones too.
Justice Nicholas will now have to decide whether the "primary purpose" of these marketplaces is to infringe or facilitate the infringement of TVB's copyrights. However, there is also a question of whether China-focused live programming has copyright status in Australia. An additional hearing is scheduled for May 2 for these matters to be addressed.
Also on Friday, Foxtel filed yet another blocking application targeting "15 online locations" involving 27 domain names connected to traditional BitTorrent and streaming services.
According to ComputerWorld the injunction targets the same set of ISPs but this time around, Foxtel is trying to save on costs.
The company doesn't want to have expert witnesses present in court, doesn't want to stage live demos of websites, and would like to rely on videos and screenshots instead. Foxtel also says that if the ISPs agree, it won't serve its evidence on them as it has done previously.
The company asked Justice Nicholas to deal with the injunction application "on paper" but he declined, setting a hearing for June 18 but accepting screenshots and videos as evidence.