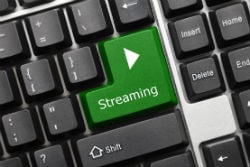 Many governments around the world regularly complain that their countries are negatively affected by piracy. The only thing that differs is how seriously the problem is treated on the ground and how far they're prepared to go in order to deal with unlicensed consumption.
There are many strategies available but the government in Malaysia is currently considering something unheard of anywhere on the planet. While it hasn't shied away from ordering ISPs to block pirate sites, it now wants to hit consumers of content too, specifically those using Android-style set-top boxes.
Malaysia already has legislation in place which typically requires such devices to comply with national standards, with the Standard and Industrial Research Institute of Malaysia (SIRIM) responsible for product quality assurance and subsequent certification.
Without certification from SIRIM, devices are considered illegal and those found in breach of the rules could be fined or handed up to six months in prison. This is a big deal because many imported devices, which are often used for piracy purposes, do not have the necessary certification. But Malaysia is now planning to step things up another notch.
The mission of the National Film Development Corporation Malaysia (FINAS) is sometimes compared to that of the MPAA in the US. Unlike the MPAA, however, FINAS is a government department within the Ministry of Communications and Multimedia. Its chairman, Datuk Hans Isaac, says that it's time to hold the public accountable for piracy.
"I'm putting a paper together to propose that the owner of the house is responsible for the use of illegal Android TV boxes," he said at the Fast Track 2019 Creative Digital Economy Forum in Cyberjaya.
In the United States, Europe and elsewhere it's not uncommon for copyright trolls to blame Internet subscribers (often the homeowner) for Internet piracy. However, it seems that FINAS wants to take things a whole lot further by placing the responsibility for piracy on those who may be innocent and/or completely absent.
"It doesn't matter if the person is renting the house to another person who bought the device," the FINAS chairman clarified.
According to The Star, FINAS is planning to set up a "war room" at its offices to deal with online piracy. It's unclear how the department will obtain the ability to determine whether citizens are using pirate boxes in their homes (or indeed someone else's home) but the department is certainly talking tough.
"[The war room is] where we will discuss what to do when we receive reports about digital piracy so we can take action immediately," Hans said. "A day of the content being illegally streamed online is a loss of income for the investors or stakeholders."
Media and entertainment company KRU Studios is a supporter of government proposals to target consumers who support online piracy.
"What the industry expects of the government now is to address the real problem, not just the pirates online. It is high time that the users are also punished. What is illegal offline, should be illegal online too," says executive president Datuk Norman Abdul Halim.
Norman believes that when tackling the problem, the Malaysian Communications and Multimedia Commission (MCMC) should consider restricting Internet access to those who utilize pirate services.
Again, it remains unclear how the government could determine who these people are. The main problem cited isn't easily-trackable BitTorrent users but those who frequent streaming sites, portals, and other services.
The MCMC, which earlier this year claimed to have blocked 246 sites supplying pirate boxes, also supports a change in the law, noting that it has already expended a lot of its resources dealing with piracy.
However, according to recent reports, the MCMC has also been spending its money where it shouldn't, including "donating" around US$24,000 to buy 50,000 copies of former prime minister Najib Razak's books.