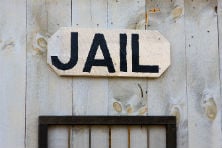 Around the world there are periodic arrests of people who are alleged to have been involved in the running of 'pirate' sites but the general file-sharing public is usually subjected to much lighter treatment.
Often part of so-called 'graduated response' schemes, emailed warnings are the most common weapon of choice for copyright holders to get a "we're watching you" message to relatively small time pirates. Japan, however, likes to do things a little differently.
According to an announcement by the National Police Agency (NPA), in recent days officers across Japan carried out raids against individuals believed to have downloaded and shared a variety of content without obtaining permission from copyright holders.
In a three-day long crackdown between February 16 and 18, police in 29 prefectures searched 93 locations, eventually arresting a total of 44 people. All are suspected of engaging in online piracy of either movies, music, anime, manga or computer software. All were detained under the Copyright Act.
A wide variety of heavyweight industry groups were behind the action including the Motion Picture Producers Association of Japan (MPAJ), the Recording Industry Association of Japan (RIAJ), the Japan Video Software Association (JVA) and the Software Alliance (BSA).
According to the Association of Copyright for Computer Software (ACCS) the large-scale crackdown on Internet pirates is the seventh of its type since 2009.
Those detained include a 55-year-old office worker who along with the others faces fines between $1,785 and $89,200 (200,000 to 10 million yen) and jail sentences of up to ten years, depending on their offense.
Until 2012 only uploading was considered a criminal offense in Japan but in that same year local authorities upgraded mere downloading to a crime carrying jail sentences of up to two years.
It's an important point then that police report the suspects as mostly using "shared folder" style P2P applications, a method of sharing that has remained popular in Asia despite the worldwide rise of software such as BitTorrent. Users of this software tend to both share and distribute content for extended periods of time, thus opening them up to the harshest sentences.