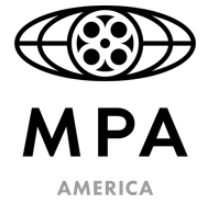 Way back in 2005, the FBI and U.S. Immigration and Customs Enforcement (ICE) teamed up with the then MPAA to take down EliteTorrents, one of the most popular private BitTorrent trackers on the internet.
The involvement of a U.S. Department of Homeland Security agency in a copyright infringement case certainly raised eyebrows but over time this type of public/private cooperation became nothing out of the ordinary.
As recently as last year, a man was sentenced to 12 months in prison following an investigation into an illegal streaming operation carried out by Homeland Security Investigations, the MPAA, and the IRS. There have been other cases too, and the signs suggest that more will follow.
MPA, ACE and Homeland Security Team Up
In September 2020, the MPA, anti-piracy coalition Alliance for Creativity and Entertainment, and Homeland Security's National Intellectual Property Rights Coordination Center (IPR Center) signed a memorandum of understanding to collaborate on content protection efforts, including a public awareness campaign.
This Monday, following the news that George Bridi, a leader of the Scene piracy group SPARKS, had been sentenced to 22 months in prison, the groups celebrated the sentencing as a success story for their public/private partnership.
"The Bridi sentencing is a significant milestone for the MPA, ACE and the IPR Center, as it marks a successful outcome stemming from 'Operation Intangibles,' launched in 2019 by the IPR Center to target pirated materials across the digital ecosystem," the MPA's statement reads.
"The IPR Center, in conjunction with Homeland Security Investigations (HSI), leveraged their vast authorities and international law enforcement partnerships to intercept and dismantle this criminal organization's cyber piracy network and arrest those allegedly responsible."
MPA and ACE Will Now Embed Their Staff at the IPR Center
As part of the above statement the MPA also revealed a significant expansion of the partnership agreement signed in 2020. To enhance their ability to fight movie and TV show piracy, MPA and ACE will now embed their own personnel in the team at the IPR Center in Washington D.C.
According to the MPA, this embedding will assist the government and law enforcement authorities in their investigations into large-scale copyright infringement operations. However, given that such investigations are usually initiated by the MPA and ACE themselves, it seems more likely that government and law enforcement agency powers will be used to assist copyright holders, not necessarily the other way around.
In any event, the MPA says that by embedding its anti-piracy specialists at the IPR Center, HSI field agents will have a "direct line" to their skills and expertise while receiving technical on-the-job training.
Expansion Welcomed By HSI and MPA
Commenting on the announcement, Steve Francis, Acting Executive Associate Director for HSI, describes digital piracy as a significant threat to the economic security of the United States and as such needs to be taken seriously.
"With every investigation, arrest, and subsequent criminal conviction, we are one step closer to creating a safer environment for content creators. These additional resources will enable the IPR Center to crack down on illegal activity around the world involving the unauthorized distribution of pirated digital content," Francis says.
Jan van Voorn, Executive Vice President and Chief of Global Content Protection for the MPA, says that the expanded partnership will enable rightsholders to tackle even the most elusive piracy groups and entities.
"Through our partnership with the IPR Center, we have dismantled criminal online enterprises that operate as though they are untouchable," van Voorn says.
"With the additional resources and the broader scope of the relationship, we're confident law enforcement efforts will continue to yield tangible results that support and protect the creative economy."