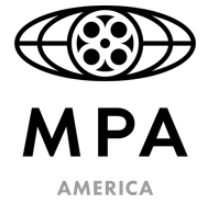 Preventing the general public from accessing movies and TV shows without paying for them is a monumental task that, if anything, feels even more difficult than it was 15 years ago.
In addition to hundreds, perhaps thousands of torrent and streaming sites, copyright holders also have to deal with the growing threat of premium IPTV, which grants access to every type of live TV under the sun for comparatively low prices.
Somewhere in the middle of this organized chaos, movie and TV show companies are trying to tackle pirate apps. Mostly Android and iOS-based, these consumer-friendly tools present content in easy-to-navigate interfaces, pulling content from not just their own sources but in many cases third-party file-hosting and IPTV/streaming suppliers, much as other pirate sites do too.
MediaBox HD Targeted By The MPA
One of the more popular tools in this growing niche is MediaBox HD. Available for both Android and iOS, the app is in demand by those looking to access premium content on their phones or, as is increasingly the case, a tablet or Android-based set-top box.
MediaBox HD's popularity lies in its many features. Aside from a large free library of movies and TV shows, it supports services such as Real-Debrid for more reliable streaming, has Chromecast support, can offer subtitles and even allows for offline viewing. For groups like the MPA, however, these are all reasons to take the app down.
MPA Sends Copyright Complaint to Github
While MediaBox HD has its own site, at the time of writing it's impossible to access the Android variant of its app from there. Rather than hosting the APK in the same location, the app's developers chose to host the software on Github instead, meaning it was vulnerable to an easy takedown.
Teaming up under the banner of the Motion Picture Association (MPA), Paramount, Sony, Universal, Warner, Disney and Netflix, sent a copyright complaint to Github, calling on the platform to remove the piracy-facilitating software.
"We are writing to notify you of, and request your assistance in addressing, the extensive copyright infringement of motion pictures and television shows that is occurring by virtue of the operation of the APK software Mediabox HD, which is hosted on and available for download from your repository Github.com," it reads.
"Specifically, at the URL, the Repository hosts and offers for download the APK, which in turn is used to engage in massive infringement of copyrighted motion pictures and television shows."
MPA Demands Removal of MediaBox HD Under the DMCA
Attached to the MPA's complaint but unpublished by Github, the movie and TV show group provides screenshots that claim to show that MedaBox HD streams copyrighted content to the masses resulting in "massive infringement."
While providing various examples of alleged infringement, the MPA says that these are just the tip of the iceberg since the software goes much further by blatantly infringing other content owned by its members and copyrights held by others.
On this basis, the MPA states that infringement is "plainly is its predominant use and purpose", citing case law including the MGM v Grokster litigation (2005), the Arista Records v Usenet dispute from 2005, and the 2009 lawsuit between Columbia Pictures and former isoHunt operator Gary Fung.
The MPA suggests that it doesn't really mind on which basis Github removes the app, whether that's under the DMCA's takedown provisions, repeat infringer rules, or Github's acceptable use policy. Interestingly, however, it does note that it is not trying to claim that the app's code is copyright-infringing, merely that its sole purpose is to infringe.
"Please note that, by this notice, the MPA Members are not addressing copyright ownership of the APK's specific lines of code; rather, they are addressing the use of the APK as a whole to provide unauthorized, infringing access to streaming video content, and requesting that you remove or disable access to the APK as a whole on your Repository," the notice adds.
Github Complied With the Request
Unlike the dispute currently engulfing youtube-dl, which has put Github at odds with the RIAA, there appears to be no such confusion here. Following the request from the MPA, Github removed the MediaBox HD app and, as a result, the software is no longer available from official sources.
While MediaBox HD will likely solve this problem in due course, the attention from the MPA comes after the streaming software was featured in two earlier legal matters.
In September 2019, following a subpoena from the makers of the movie Hellboy, third-party app-store TweakBox took the decision to remove MediaBox HD (plus Popcorn Time and CotoMovies) from its platform.
A month earlier, a Pakistani man who operated a site that offered MediaBox HD, Showbox, Popcorn Time and similar software, agreed to pay a settlement of $150,000 to companies behind the movies The Hitman's Bodyguard, London Has Fallen and Hunter Killer.
His site, the now-defunct latestshowboxapp.com, was forced to remove MediaBox HD and similar tools, despite not being their developer. The MPA hasn't yet shown any public signs of seeking a settlement from the developers of MediaBox HD but given past history, that might only be a matter of time.