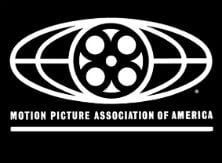 Following the failed SOPA and PIPA bills, entertainment industry groups have switched their efforts away from legislation and towards voluntary cooperation with various stakeholders.
This has resulted in several agreements with Internet providers, advertising agencies and payment processors, designed to help prevent piracy.
Continuing this trend, the MPAA is now actively working on private deals with domain name registries and registrars. After teaming up with U.S-based Donuts a few months ago, the movie industry group is now going global.
Today, the MPAA and Asian registry Radix announced their new anti-piracy partnership. Radix bills itself as Asia's largest new gTLD applicant and controls several domain extensions including .online, .tech, .space, .website, .press, .host, .site.
Under their agreement the MPAA will act as a "trusted notifier," tasked with reporting sites that are clearly copyright-infringing. After several checks, these domain names may then be suspended by the registry.
"We welcome MPAA's cooperation in helping us prevent intellectual property and copyright violations in our name space," comments Sandeep Ramchandani, Business Head of Radix.
"We're hopeful that our joint actions will not only protect creators from having their works stolen, but also protect Internet users from exposure to malware that is commonly found on sites run by unlicensed operators," he adds.
The details of the partnership have not been released but they are likely similar to the Donuts agreement, which we analyzed in detail in our previous coverage.
Radix's gTLDs
The new deal suggests that the MPAA is actively reaching out to registries to help them fight online piracy.
The Hollywood group previously lobbied domain name system oversight body ICANN to take action against pirate sites, without any result. Thus far, reaching out to registries directly has proven to be more fruitful.
According to Steven Fabrizio, the MPAA's Senior Executive Vice President, voluntary partnerships should help to battle online piracy, and he hopes they will expand to other industries and domain name services.
"While this agreement is geared to film and television piracy, similar agreements could address other illegal activity online. Hopefully, it can become a model to be used with other players in the domain name ecosystem and Internet intermediaries," Fabrizio says.
While the deal doesn't put any major pirate sites at risk right away, it does limit the number of domain name options they have. It also means that sites such as yts.host, thepiratebay.tech and torrentmirror.online could soon disappear.