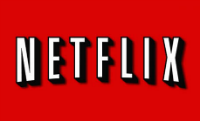 For years the global entertainment industries have bemoaned the state of Spanish market. Rampant online piracy meant that the country was regularly described as a piracy haven and its Internet generation a bunch of common thieves.
Struggling economy aside, part of the problem in Spain (particularly on the video front) has been the lack of decent legal alternatives. Back in August 2011, rumors spread that Netflix was about to launch in the country after successes in the U.S. and Canada, but that never came to pass.
Instead, just months later Spain was told by the United States that it would end up on a trade blacklist if it didn't reel in piracy. In the years that followed the country did what it could to comply and earlier this year ordered the blocking of The Pirate Bay.
Now, four years after its first attempt at breaking into the country, Netflix has confirmed it will launch in Spain later this year. Speaking in an interview with Spanish publication El Mundo, Netflix CEO Reed Hastings says he's excited for the launch which he believes will be one of the company's best so far.
"I think Spain will be one of our most successful countries. There is a high rate of Internet connectivity and a population that is accustomed to the use of electronic commerce and that has shown signs of being interested in our product. We are very optimistic," Hastings says.
But of course, piracy is a big part of the puzzle. Tech-savvy Spaniards have a long history of using every conceivable file-sharing system to grab content, in some cases a full decade before official vendors turned up in their country. However, the Netflix CEO isn't fazed by the piracy problem. In fact, the company probably has a lot to be grateful for.
"Well, you can call it a problem, but the truth is that [piracy] has also created a public that is now used to viewing content on the Internet," Hastings says.
He has a point. Pirates certainly have a clearer idea of what to expect from an online service so for many the switch could be fairly seamless. However, Hastings believes that on the convenience front, Netflix could even beat the pirates at their own game.
"We offer a simpler and more immediate alternative to finding a torrent," Hastings says.
"In Holland we had a similar situation. That too was a country with a high rate of piracy. And the same thing happened in Canada. In both countries we are a successful service."
Somewhat refreshingly (and in contrast to the claims of most entertainment companies) Netflix isn't scared of competing against 'free' either.
"We can think of this as the bottled water business. Tap water can be drunk and is free, but there is still a public that demands bottled water," Hastings says.
Perhaps unsurprisingly, the service set to launch in Spain later this year won't be the 'full fat' version consumers elsewhere (in varying degrees) are accustomed to. There will be a lot of content, but Hastings says that subscribers should expect a line up similar to that offered previously during the launch of the service in France and Germany.
"In each country we have to start with a smaller catalog and begin to expand gradually as the number of registered users grows. In the UK, for example, we now have a fairly extensive catalog of TV series and movies after three years of activity there," Hastings explains.
"Our offering is expansive in Latin America too, but it is much easier to negotiate and acquire rights when you buy for a large subscriber base as we now have in the United States."
Only time will tell if the arrival of Netflix will begin to turn the piracy tide in Spain. For a cash-strapped nation with high unemployment every penny counts, but at an expected eight euros per month, Netflix should be within reach of a significant number of households.