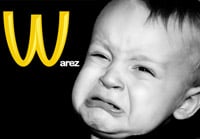 Last month four individuals appeared in court accused of being the operators of a so-called "scene topsite".
Known as Hayabusa / Rainbow (HBR / RBW), the site was allegedly used by famous movie and TV show release groups including MEDiEVAL and DoNE.
The court heard that HBR was a high level site with perhaps only 50 select users in total. Part of its function was to feed other topsites further down the chain but inevitably, although not by design, content from HBR eventually ended up on dozens of BitTorrent sites.
The individuals accused of running HBR were men described as IT professionals. Three worked for a pair of Finnish Internet service providers, positions that gave them access to resources crucial to both running and hiding the site.
Police discovered that the topsite's servers had been installed by employees of Saunalahti, a company owned by Finnish ISP Elisa. They were linked to the Internet using the ISP's fast connection.
"The topsite was kept running from the IP-address of a 34-year-old man from Helsinki. His position at the ISP Elisa allowed the topsite to be used via Elisa's fastest optical fiber connection," Finnish anti-piracy group CIAPC told TorrentFreak.
Since they were company employees, the defendants were then able to modify network monitoring software at Elisa in order to hide the existence of HBR. However, the police were already looking into the site and approached Elisa to find out who was behind it.
News of a police investigation into HBR quickly reached the ears of one of the site's operators who in turn tipped off an associate to take down the site.
"The person in question, who still works at a high position at Elisa, admitted in court that he had told his accomplice about the police investigation. This gave him time to destroy most of the evidence before the eventual raid," CIAPC explain.
Nevertheless, these actions still weren't enough to stop a trial and subsequent conviction.
This week the Espoon District Court sentenced the men for copyright infringement offenses. Three were handed suspended jail sentences ranging between four and six months and a fourth received a fine equivalent to 60 days pay.
"The harshest six-month suspended prison sentence was given to the 33-year-old man from Espoo who was one of the co-founders of the topsite. He founded the topsite together with a Swedish and German admin who remain anonymous," CIAPC add.
A fourth person, who had helped to finance the topsite, was found guilty of aiding and abetting.
In addition to their jail sentences the men will also have to pay compensation to TV and movie companies – a total of 2,000 euros plus court costs of 6,800 euros. The amounts are significantly lower than had been requested by rightsholders. They had claimed 70,000 euros but that amount was rejected due to a lack of evidence.
In a comment, CIAPC Managing Director Antti Kotilainen criticized Elisa for their lax security and linked this case to the ISP's reluctance to block subscriber access to The Pirate Bay.
"Judging by the case, Elisa's internal security regulations were incompetent at the time of the crime. This allowed the topsite to be hidden in the company's own computer room," Kotilainen said.
"Simultaneously, ISPs have been strongly opposing the proposed actions to reduce piracy while Elisa's employees have been running, from the company's own computer room, a topsite that has been feeding the very same international pirate sites that Elisa and other ISPs don't want to have blocked."
In the meantime, DoNE – one of the piracy groups that allegedly used the HBR topsite – continue to release movies onto the Internet. Their most recent release, a horror comedy called Cockneys Vs Zombies, was released online two weeks ago.