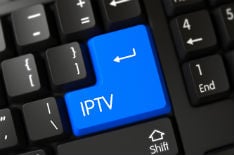 Individuals and business entities involved in the sale of pirate IPTV services in the UK can often turn a significant profit from customers looking for a cheap entertainment fix.
The secret to longevity, aside from maintaining a reliable service at a reasonable price, is to avoid the negative attention of rightsholders, broadcasters and anti-piracy groups. While many succeed, all risk being referred to the police for criminal prosecution. That appears to be the case with three men recently targeted in the north of England.
Organized Crime Unit Makes Arrests
The North West Regional Organised Crime Unit (NWROCU) collaborates with police forces across Cumbria, Lancashire, Merseyside, Cheshire, Greater Manchester, and North Wales.
NWROCU reports that in a joint operation with Lancashire Police on March 23, it executed three search warrants as part of the "continuing fight against illegal streaming."
Officers raided three addresses in Blackpool, Kirkham and Oldham and seized a variety of equipment related to the 'provision' of an IPTV service offering premium content including TV, movies and live sports.
Two 31-year-old men from Blackpool and a 29-year-old man from Oldham were arrested on suspicion of criminal copyright infringement offenses and were later released under investigation.
Who Are The Men?
In common with many announcements relating to similar arrests in the UK, at this stage police offer no additional information that might identify the name of the service, the roles of the men, whether they were operating a service themselves (or acting as resellers), or were involved in some other way.
It is also worth noting that rightsholders and broadcasters are always involved behind the scenes in these investigations, with Sky, BT Sport, and English Premier League the most likely candidates.
Again, no information on rightsholder involvement has been released but if the men are eventually prosecuted, one (or more) of these companies will claim to be a victim of fraud. The men were arrested for copyright infringement offenses but convictions for fraud are preferred by rightsholders, largely because fraud cases are tried and tested, carry longer prison sentences, and are more easily understood by juries.
Organized Crime Unit Strikes Again
The North West Regional Organised Crime Unit's involvement in UK pirate IPTV enforcement was confirmed in 2019 when the unit teamed up with the Federation Against Copyright Theft to shut down the Supremacy Kodi add-on repository.
Late November 2021, the repository owner, Stephen Millington, 42, appeared at Chester Crown Court after pleading guilty to fraud and copyright offenses related to his own piracy-figured Kodi 'builds'. According to the prosecution, these pieces of software facilitated illegal access to BT Sport, Sky, Netflix, and other subscription television content. Millington was ultimately sentenced to two and a half years in prison.
In cooperation with anti-piracy group FACT, NWROCU has also tested a more gentle approach. In 2019, the police unit delivered cease-and-desist notices to suspected IPTV resellers in the hope they would shut down voluntarily, thus avoiding arrest. The success of the strategy hasn't been revealed but potential prosecution targets are in plentiful supply.
An operation in March 2021, for example, saw NWROCU-affiliated cybercrime police execute five warrants for IPTV-related offenses. Two people were arrested and electrical items, cash and counterfeit goods were seized.
Affiliated police forces in Lancashire also shut down North West IPTV back in 2020. High-value assets, including a Range Rover Sport SVR V8 and an Audi A5 convertible, were seized along with designer clothing, designer bags, and jewelry.
An estimated 7,000 users of that service later received email warnings from the police, which stated that knowingly subscribing to an illegal IPTV service constitutes a criminal offense.