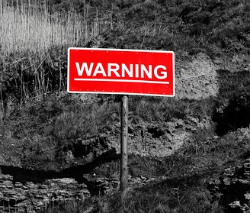 It is fairly common for anti-piracy outfits to describe pirate sites and devices as "scams" but despite being mostly illegal, they deliver what they promise and rarely attempt to defraud the public.
Over in Germany, a much more sinister operation is being reported, one that involves more than a couple of hundred sites that claim to be legal but are actually a huge money-making scheme for fraudsters.
In the example shown below, AsoFlix looks like a regular pirate streaming platform. However, the site claims to be legitimate, despite the fact that the irregular capitalization of its various movie categories suggests an unprofessional offer.
No content can be accessed before registering and when users try to sign up, they are asked to enter all of their personal details. This is where the trouble starts.
In return for handing over their names, addresses, credit card and cellphone numbers, users are given a five-day free trial but according to police, this amounts to a so-called "subscription trap". Buried away in the terms and conditions is a note that if "users do not unsubscribe during the free trial, your account will automatically be upgraded to a one-year premium account."
In the case of Asoflix, that's the princely sum of € 395.88 per year, charged in one transaction. Worst still, local news outlet Tarnkappe reports that the sites actually have "little to no works" on offer, which means a huge bill and no return for those unfortunate enough to sign up. Police add that they cannot say whether any content offered is licensed, although that seems unlikely.
The scam was first uncovered in 2018 but according to police, it is very much ongoing. They have published a list of the domains involved in the fraud which number around 220 (TF tests reveal that a number are now inactive), alongside warnings not to pay up.
The problem is that many victims are receiving pressure from the sites to do just that via bogus debt collection letters threatening to seize property, pensions, bank deposits, and even unemployment benefits. And in a sign of how sophisticated the scam is, police say that videos have been posted to YouTube supposedly featuring lawyers who advise that the demands for cash are legitimate.
It's worth noting that AsoFlix and GadaFlix (the site referenced in the YouTube screenshot above) are identical, yet they claim to be owned by different companies. Perhaps unsurprisingly, a report from Germany connects this scam with an earlier one involving bogus copyright infringement notices.
Since we highlighted AsoFlix above, we took a closer look at who might be behind the service. Strangely, given the heat this and similar platforms are under in Germany, the AsoFlix site actually lists its owning company as FOXRUSH FILMS LTD, England.
Whether this is actually the owning company is unknown, but a company by that name does exist in the UK having been incorporated in 2013. It is currently listed as dormant and since its inception has never reported any trading. Google Maps shows the address as a small mid-terrace house in a residential area of Coventry. According to EU databases, the VAT number provided by AsoFlix doesn't exist.
TorrentFreak checked a number of the companies listed on these scam sites as their owners and many are incorporated entities in the UK. While it's possible the scammers trawled Companies House in search of random companies to blame, further investigation by the authorities is needed to draw a definitive conclusion.