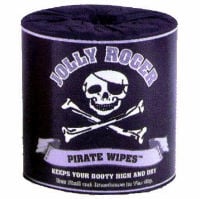 The City of Portland has great public toilets.
So when restroom manufacturer Romtec started selling a similar design, the city had no other option than to protect their creative work in court.
This week Portland filed a lawsuit at a federal court in Oregon accusing Romtec of selling pirated toilets.
In the complaint they allege that Romtec's "Sidewalk Restroom" is strikingly similar to the "Portland Loo."
The Sidewalk Restroom is substantially and strikingly similar to the distinctive Portland Loo in its total overall expression, appearance, configuration, size, description, and promotion and features key elements that appear to have been copied from the Protected Work including, but not limited to:
(a) the placement, size, position, and dimensions of its louvers;
(b) the choice of metal wall panels;
(c) use of an anti-graffiti powder coating;
(d) the stripped down
plumbing that facilitates its set-in-place installation;
(e) placement of the sink on the exterior of
the unit; and
(f) dedicated space for art and advertising.
Through the lawsuit Portland hopes to stop Romtec from selling their toilet. The city further demands compensation for the damages it suffered.
Pirate Toilet