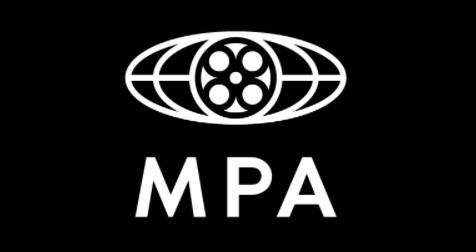 Over the past two decades, online piracy has proven a massive challenge for the entertainment industries.
It's a global issue that's hard to contain, but various anti-piracy group are doing their best to fight back.
The Alliance for Creativity and Entertainment (ACE) has been at the forefront of this battle. The coalition is led by the Motion Picture Association (MPA) which represents the major Hollywood studios and Netflix.
Piracy = Single Greatest Threat
In a speech at CineEurope in Barcelona this week, MPA CEO and Chairman Charles Rivkin told the audience that piracy remains a massive threat to the film industry.
"[Piracy] is the single greatest threat to the global audiovisual community. It harms local and foreign films and businesses. It threatens jobs. It undermines investment. It reduces tax contributions to governments. And it stifles the very creativity that is the lifeblood of our industry," Rivkin said.
While the piracy threat hasn't gone away over the past decade, rightsholders have significantly stepped up their efforts to combat the problem. The ACE coalition played an important part in this.
Anti-Piracy Successes
In recent years ACE has had a hand in several high-profile anti-piracy initiatives throughout the world, and Rivkin noted that law enforcement in Europe has been a crucial partner.
"We have enjoyed great success everywhere," Rivkin said, recalling several success stories, including the shutdown of the piracy app Mobdro, in which the Spanish police played a central role.
Spanish law enforcement has also been instrumental in dismantling several illegal IPTV services. The MPA's boss said that he will personally thank the police for their efforts today.
"I am going to Madrid to meet with the leadership of the Spanish National Police to thank them for their outstanding cooperation and teamwork in this critical effort," Rivkin added.
Update: The Spanish National Police is also pleased with the MPA's efforts. After the publication of this article, the Police awarded the MPA with a Merit Cross with Distinction for its anti-piracy efforts.
Site Blocking Works
There are other 'helpful' developments in Europe as well, from a rightsholder's perspective. This includes pirate site blocking. Countries including Spain, Italy, France, Denmark, Greece, and the Netherlands all have measures in place to prevent access to infringing sites.
"Europe also leads the world in blocking illegal websites – which makes an enormous difference," Rivkin told the audience.
It is no secret that the MPA is also pushing for similar powers in the United States but, thus far, not much progress was made on that front.
Tackling Camcording Piracy
CineEurope is a trade show for the cinema industry. According to Rivkin, movie theaters can and have helped to combat online piracy as well by tracking down and reporting people who illegally 'camcord' films.
These anti-camcording measures help to decrease piracy and some successes were booked recently, also in Spain.
"Our work together, along with the Spanish National Police, resulted in the successful arrest of individuals in Madrid and Pamplona who were illegally filming premieres and uploading them to specialized, illegal sites," Rivkin noted.
MPA's boss is positive about the anti-piracy cooperation in Europe. Just recently, this led to the shutdown of Iconic Streams and Filelinked in Germany. These enforcement actions ultimately benefit theater owners as well.
There is little doubt that these anti-piracy sentiments will be broadly shared among the CineEurope audience. After all, piracy is a threat for everyone involved.
A Threat From Within?
Most recently, however, there has been some uproar within the movie industry as well. Many theater owners are not happy that some movies premiere on streaming services and at the box office simultaneously.
Rivkin acknowledged the concerns and the daunting and uncertain challenges ahead while adding that he can't predict the future. However, he believes that the movie theater experience can't easily be replaced.
"As I have said before, we are living in the golden age of content – for all of us to enjoy – wherever we choose to find it. But there is no substitute for going to the movies."
These comments apply to the potential competition between legal streaming and the box office, but perhaps that can be expanded to piracy as well. If legal streaming is no replacement for the movie theatre experience, we doubt that piracy is. But that's another discussion.