The world's major entertainment companies are well known for becoming involved in legal battles with file-sharing sites and services. One of the most recent has now ended with a worrying court ruling.
The dispute dates back to last year when Universal Music discovered a torrent of Robin Thicke's album 'Blurred Lines' being made available on popular torrent site H33T. After complaints failed to get the torrent removed, Universal took their case to court and eventually obtained a interim injunction against H33T's German-based domain registrar, Key-Systems. In order to comply with the court order the company disabled H33T's DNS entries, taking the entire site offline.
A ruling published this week by the Regional Court of Saarbrücken (pdf) clarified that considering infringement by H33T was "obvious", Key-Systems could indeed be held liable for their customer's infringing activities if they fail to take action after becoming aware of a problem.
In comments to TF, Key-Systems lawyer Volker Greimann said that the ruling "made no legal sense" and could have "dire consequences for the kind of services German registrars can provide."
Now lawyers for Universal Music are firing back and disputing Greimann's assessment of the ruling.
"Mr. Greimann states, the judgment 'makes no legal sense' and would threaten the whole business of Registrars. This is not true," lawyer Miro Bruess from Rasch Legal informs TorrentFreak. "First off, the judgment not only makes sense legally, but also follows common sense."
Bruess says that Key-Systems was both financially and technically involved in H33T, as well as being aware of the alleged infringement being carried out.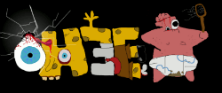 "After our [infringement] notice, Key-Systems had positive knowledge that a copyright infringement was happening on H33T," Bruess explains.
"[Key-Systems] asked their reseller and the registrant (whom TorrentFreak calls 'Shelby', who claimed he would step forward in court but later decided against this) but neither of them took action to stop the infringements," he adds.
Bruess says at this point it became "quite clear" that as "the only party involved who could stop the infringement", Key-Systems needed to take action. That involved Key-Systems effectively disabling the whole domain, but Bruess says that was not his company's request. They had only one requirement – to disable access to a single URL.
"In essence, Rasch Legal had not asked Key-Systems to close down h33t.com, but to stop one single torrent from being communicated to the public through h33t and h33t's tracker," he explains.
"This can be compared to a notice and takedown request. Most courts around the world agree that ISPs have to react to a notice and takedown request and if they don't, they become liable. This is exactly what happened here."
Key-Systems say they intend have the ruling overturned but in the meantime the stated aim of Universal Music appears to have failed, as the album Blurred Lines is still available via the H33T.to website. However, it would be naive to think that Universal would go to all this trouble for a single URL takedown – it can be safely presumed they had bigger goals in mind right from the start.