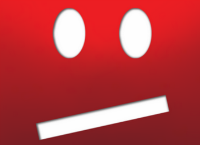 To many, uploading a music video of their favorite artist seems to be a relatively harmless act, but the major record labels clearly disagree.
Up until now "pirating" YouTube users would only get a slap on the wrist by Google, and have their YouTube accounts terminated at worst. However, it appears that the RIAA has had enough and is now going after the uploaders of two leaked Chris Brown tracks.
The RIAA's quest started earlier this month when Vice President Anti-Piracy Mark McDevitt contacted YouTube personally to demand the takedown of the leaked tracks "New Flame" and "Die it For You."
"We are asking you for your immediate assistance in stopping this unauthorized activity," McDevitt wrote in a letter to the video hosting service.
"Specifically, we request that you ensure the removal of the infringing files from your system, or that you disable access to the infringing files, and that you inform the site operator of the illegality of his or her conduct," he added.
YouTube was quick to comply, as both videos are unavailable at the time of writing. However, the RIAA didn't stop there. Instead, the music group went to the U.S. District Court for the Northern District of California to obtain a subpoena for the personal details of the uploader, or uploaders.
In their request the RIAA explains that it requires a subpoena to identify those responsible for the uploads. Among other things, they are looking for the IP-addresses and emails associated with the accounts in question.
"The purpose for which this subpoena is sought is to obtain the identity or identities of the individual or individuals assigned to this URL," RIAA writes. "This information will only be used for the purposes of protecting the rights granted to our members, the sound recording copyright owners, under [the DMCA]."
The RIAA's request for a subpoena was granted by a court clerk on the same day. This means that YouTube now has until April 15 to hand over the requested information, unless it decides to appeal.
RIAA subpoena to YouTube

To the best of our knowledge, this is the first time that the RIAA has gone after YouTube users. Whether this is an isolated incident has yet to be seen, but it wouldn't be a surprise if the record labels want to set an example.
The RIAA has been an active proponent of criminalizing those who "stream" copyrighted videos in the past. While that failed through the PIPA bill, this may be an opportunity for them to test the water under current copyright laws.
In any case, YouTube users should be aware that the RIAA and others can obtain their personal details on a whim.