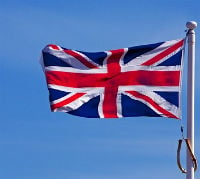 To most consumers it is common sense that they can make a backup copy of media they own, but in the UK this is currently illegal.
After a public consultation and a thorough inspection of local copyright legislation, the UK Government decided to change current laws in favor of consumers. The changes have been in the planning stage for a few years, but this summer they will finally be implemented.
Starting in July people are free to make copies of DVDs, CDs and other types of media, as long as it's for personal use. To inform the public about these upcoming changes the Government has just released a consumer guide, summing up citizens' new rights.
"Copyright law is being changed to allow you to make personal copies of media you have bought, for private purposes such as format shifting or backup," the UK's Intellectual Property Office writes.
"The changes will mean that you will be able to copy a book or film you have purchased for one device onto another without infringing copyright."
The UK Government stresses that the changes will make current copyright law more reasonable, and doesn't expect that copyright holders will suffer any significant harm. However, the changes could generate extra revenue for the technology sector, increasing revenue by £31 million per year.
"This measure will benefit technology firms by removing barriers and costs and improving entry to technology markets which rely on consumers being able to make private copies," the government concluded previously.
Under the updated law people will also be able to legally store copies of their music and movies in the cloud. However, the Government stresses that giving others access to your files will remain illegal.
"You will be permitted to make personal copies to any device that you own, or a personal online storage medium, such as a private cloud. However, it will be illegal to give other people access to the copies you have made, including, for example, by allowing a friend to access your personal cloud storage," the guide explains.
Similarly, people are free to sell any media they purchase, but all backup copies will have to be destroyed.
The mismatch between the law and public opinion became apparent through a Government-commissioned survey, which found that 85% of consumers already thought that DVD and CD ripping was legal. More than one-third of all consumers admitted that they'd already made copies of media they purchased.
Besides the new private copying rights, the upcoming amendments will also broaden people's fair use rights. For example, people no longer have to ask permission to quote from or parody the work of others, such as a news report or a book, as long as it's "fair dealing" and the source is recognized.
From a public point of view the amendments are certainly a welcome change to the restrictive copyright laws that are in place currently, but they are also fashionably late. For those who are interested, a full overview of the upcoming changes is available here.