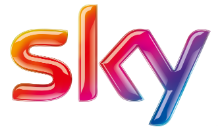 This Saturday evening, Anthony Joshua and Joseph Parker will string up their gloves and do battle in one of the most important heavyweight bouts of recent times.
Joshua will put an unbeaten professional record and his WBA, IBF and IBO world titles on the line. Parker – also unbeaten professionally – will put his WBO belt up for grabs. It's a mouthwatering proposition for fight fans everywhere.
While the collision will take place at the Principality Stadium in Cardiff in front of a staggering 80,000 people, millions more will watch the fight in front of the TV at home, having paid Sky Sports Box Office up to £24.95 for the privilege.
Of course, hundreds of thousands won't pay a penny, instead relying on streams delivered via illicit Kodi addons, Android apps, and IPTV services. While these options are often free, quality and availability on the night is far from guaranteed. Even those paying for premium 'pirate' access have been let down at the last minute but in the scheme of things, that's generally unlikely.
Despite the uncertainty, this morning the Police Intellectual Property Crime Unit and Federation Against Copyright Theft took the unusual step of issuing a joint warning to people thinking of streaming the fight to their homes illegally.
"Consumers need to be aware that streaming without the right permissions or subscriptions is no longer a grey area," PIPCU and FACT said in a statement.
"In April last year the EU Court of Justice ruled that not only was selling devices allowing access to copyrighted content illegal, but using one to stream TV, sports or films without an official subscription is also breaking the law."
The decision, which came as part of the BREIN v Filmspeler case, found that obtaining a copyright-protected work "from a website belonging to a third party offering that work without the consent of the copyright holder" was an illegal act.
While watching the fight via illicit streams is undoubtedly illegal, tracking people who simply view content is extremely difficult and there hasn't been a single prosecution in the UK (or indeed anywhere else that we're aware of) against anyone doing so.
That being said, those who make content available for others to watch illegally are putting themselves at considerable risk. While professional pirate re-streamers tend to have better security, Joe Public who points his phone at his TV Saturday night to stream the fight on Facebook should take time out to consider his actions.
In January, Sky revealed that 34-year-old Craig Foster had been caught by the company after someone re-streamed the previous year's Anthony Joshua vs Wladimir Klitschko fight on Facebook Live using Foster's Sky account.
Foster had paid Sky for the fight but he claims that a friend used his iPad to record the screen and re-stream the fight to Facebook. Sky, almost certainly using tracking watermarks (example below), traced the 'pirate' stream back to Foster's set-top box.
Watermarks during the Mayweather v McGregor fight
The end result was a technical knockout for Sky who suspended Foster's Sky subscription and then agreed not to launch a lawsuit providing he paid the broadcaster £5,000.
"The public should be aware that misusing their TV subscriptions has serious repercussions," said PIPCU and FACT referring to the case this morning.
"For example, customers found to be illegally sharing paid-for content can have their subscription account terminated immediately and can expect to be prosecuted and fined."
While we know for certain this has happened at least once, TorrentFreak contacted FACT this morning for details on how many Sky subscribers have been caught, warned, and/or prosecuted by Sky in this manner. FACT told us they don't have any figures but offered the following statement from CEO Kieron Sharp.
"Not only is FACT working closely with broadcasters and rights owners to identify the original source of illegally re-streamed content, but with support from law enforcement, government and social media platforms, we are tightening the net on digital piracy," Sharp said.
Finally, it's also worth keeping in mind that even when people live-stream an illegal yet non-watermarked stream to Facebook, they can still be traced by Sky.
As revelations this week have shown only too clearly, Facebook knows a staggering amount about its users so tracking an illegal stream back to a person would be child's play for a determined rightsholder with a court order.
While someone attracting a couple of dozen viewers might not be at a major risk of repercussions, a viral stream might require the use of a calculator to assess the damages claimed by Sky. Like boxing, this kind of piracy is best left to the professionals to avoid painful and unnecessary trauma.