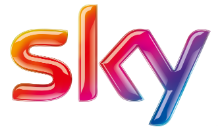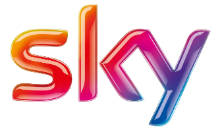 When people download content online using BitTorrent, they also distribute that content to others. This unlawful distribution attracts negative attention from rightsholders, who have sued hundreds of thousands of individuals worldwide.
Streaming is considered a much safer method to obtain content, since it's difficult for content owners to track downloaders. However, the same can't be said about those who stream content to the web for the benefit of others, as an interesting case in the UK has just revealed.
It involves 34-year-old Craig Foster who received several scary letters from lawyers representing broadcaster Sky. The company alleged that during last April's bout between Anthony Joshua's and Wladimir Klitschko, Foster live-streamed the multiple world title fight on Facebook Live.
Financially, this was a major problem for Sky, law firm Foot Anstey LLP told Foster. According to their calculations, at least 4,250 people watched the stream without paying Sky Box Office the going rate of £19.95 each. Tapped into Sky's computers, the broadcaster concluded that Foster owed the company £85,000.
But according to The Mirror, father-of-one Foster wasn't actually to blame.
"I'd paid for the boxing, it wasn't like I was making any money. My iPad was signed in to my Facebook account and my friend just started streaming the fight. I didn't think anything of it, then a few days later they cut my subscription," Foster said.
"They're demanding the names and addresses of all my mates who were round that night but I'm not going to give them up. I said I'd take the rap."
While Foster says he won't turn in the culprit, there's no doubt that the fight stream originated from his Sky account. The TV giant embeds watermarks in its broadcasts which enables it to see who paid for an event, should a copy of one turn up on the Internet.
As we reported last year following the Mayweather v McGregor super-fight, the codes are clearly visible with the naked eye.
Sky watermarks, as seen in the Mayweather v McGregor fight
While taking the rap for someone else's infringing behavior isn't something anyone should do lightly, it appears that Scarborough-based Foster did just that.
According to Neil Parkes, who specializes in media litigation, content protection and contentious IP at Foot Anstey, Foster accepted responsibility and agreed to pay a settlement.
"Mr Foster broke the law," Parkes said. "He has acknowledged his wrongdoing, apologised and signed a legally binding agreement to pay a sum of £5,000 to Sky."
The Mirror, however, has Foster backtracking. He says he wasn't given enough time to consider his position and now wants to fight Sky in court.
"It's heavy-handed. I've apologized and told them we were drunk," Foster said.
"I know streaming the fight was wrong. I didn't stop my friend but I was watching the boxing. I'm just a bloke who had a few drinks with his friends."
Unless he can find a law firm willing to fight his corner at a hugely cut-down rate, Foster will find this kind of legal fisticuffs to be a massively expensive proposition, one in which he will start out as the clear underdog.
Not only was Foster's Sky account the originating source, both his iPad and his Facebook account were used to stream the fight. On top of what appears to be a signed confession, he also promised not to do anything else like this in future. Furthermore, he even agreed to issue an apology that Sky can use in future anti-piracy messages.
Of course, Foster might indeed be a noble gentleman but he should be aware that as a civil matter, this fight would be decided on the balance of probabilities, not beyond reasonable doubt. If the judge decides 51% in Sky's favor, he suffers a knockout along with a huge financial headache.
No one wants a £5,000 bill but that's a drop in the ocean compared to the cost implications of losing this case.