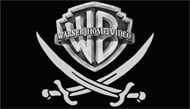 While pressure is being applied to file-sharing sites all the time in various ways, overall there seems to be a reduced appetite for expensive litigation. In Sweden, however, direct prosecutions of file-sharers are still raising their head.
The latest involves two men who were arrested way back in 2011. They are the suspected operators of a private tracker called eXcelleNT, or XNT.nu as it was publicly known. The site launched in 2010 and in its first year accumulated some 17,000 users who between them uploaded around 30,000 torrents.
Among those torrents were copyrighted Hollywood movies and TV shows, something which triggered an investigation by anti-piracy group Antipiratbyrån. In May 2011, police in Borlänge, Sweden, arrested one of the men, moving on to Stockholm where they arrested another. Computers were seized locally, plus XNT's server in Germany.
The men were soon released, leaving them to speculate on their fate.
"Since we haven't heard much from the police after being released, much of the information in this post is speculations," one of the men wrote on the XNT blog.
"Anyhow, we'll have to assume that the police is running an investigation. Since they confiscated almost 10 computers in this bust it's probably going to take a while. For the time being, we are living life as usual. Minus all the tracker stuff of course."
It did indeed take a while. Yesterday, almost three years after the raids, prosecutor Fredrik Ingblad announced that the men had been prosecuted and would be heading to court.
"This is one of the largest cases in terms of number of films distributed," Ingblad told the Siren news agency.
The case, which received support from German authorities, centers around the unauthorized distribution of some 1,050 movies between March and May 2011, including content owned by Warner Bros. and Disney.
The men, now aged 23 and 24, face fines or potential jail sentences when they appear later in the year. Both are believed to have offered some level of confession.
In December 2012 it was reported that a man suspected of being an active XNT user was acquitted of copyright offenses after police were unable to decrypt his hard drive.