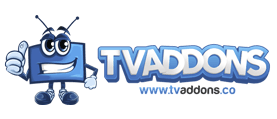 After beginning with the obligatory statement that Kodi is an entirely legal platform until people augment it with third-party 'pirate' add-ons, not every complaint in this area is straightforward.
This week, Kodi add-on resource TVAddons received a relatively unusual complaint about a page on its site that detailed a BT Sport-related add-on called BT Sport Video. According to a cache copy of the page (Google cache) TVAddons didn't host the software or even link to it but did detail how to find and install it.
At first view, this could've been any other 'pirate' tool offering illegal streams but the 'BT Sport Video' add-on simply gave viewers a way to access officially-supplied and/or paid-for BT Sport content inside Kodi, without any piracy involved.
The complaint from BT Sport, however, wasn't just about the add-on. The TVAddons installation guide included a BT Sport logo and referenced the add-on as BT Sport Video, the name given to the add-on by its developer. This appears to have prompted the broadcaster's agent to issue a takedown notice covering both copyright and trademark law.
"Our client has recently become aware that on the web site, published in correspondence of the domain name https://www.tvaddons.co/kodi-addons/show/plugin.video.btsportvideo/, an Internet user is publishing, absent any authorization of the legitimate IP Rights owner, contents taken from our client's official sites and protected by copyrights. See, for instance, at the URL http://sport.bt.com," the complaint reads.
"This website is breaching IP Rights by offering illegal preloaded apps that enable unauthorized viewing of the BT Sport content. Please either remove all BT Sport content or suspend this website."
In addition, the BT Sport complaint included copies of its trademark registration certificate, which was effective from September 2016 and details, among other things, rights in respect of computer software and computer services.
A response email sent by TVAddons to BT Sport's representatives indicates that the site responded quickly to the complaint by taking down the entire installation guide. However, the add-on itself appears to be long-abandoned after being discontinued by its developer last year.
According to a thread on the official Kodi forums, the BT Sport Video add-on was initially available via the official Kodi repository, another sign that the add-on was initially viewed as non-problematic. However, it was subsequently hit with a DMCA notice and as of last summer, is no longer available.
It seems that even with a legitimate BT Sports subscription or content made freely available via its site, the broadcaster doesn't want its content seen inside the Kodi application. Some will consider this an opportunity lost but BT Sport has its own business model and has probably had its fill of people using Kodi to access its streams illegally via the software.
Driving more users to the Kodi platform probably isn't high on BT Sport's list of priorities and when people use the BT Sport name to promote third-party software, it has the potential to imply an official endorsement, obviously a step too far for the company's brand protection team.