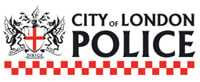 Authorities and entertainment industry companies in the UK are working together on a new initiative which targets sites said to be offering copyrighted material without permission, TorrentFreak has learned.
The first signs came last week when a major torrent site received a letter from the National Fraud Intelligence Bureau (NFIB), a unit set up following the Government's National Fraud Review. The unit has a mission to identify serial offenders and organized crime gangs in order to disrupt their activities.
The letter (copy below), sent to "The owners and/or operators of the website known as 'XXXXX'," states that the NFIB has become particularly concerned by websites causing harm to the UK's creative economy.
"We are therefore currently working on an initiative with Government and industry bodies to help prevent, deter and disrupt the criminal activity linked to websites involved in online copyright infringement. In that regard, we have reasonable grounds to suspect that through your ownership and/or operation of the website known as 'XXXXX', you are involved in online copyright infringement," NFIB explain.
So far TorrentFreak is aware that at least two torrent sites have already received letters from the NFIB. Their operations are detailed as follows:
"XXXXX is a BitTorrent website that – without the permission of the copyright holder – actively provides UK internet users with a bespoke directory and search engine for torrent files. This enables users to find and download copyright content which would otherwise be time consuming or impossible to locate," the letter notes.
Even though neither site is located in the UK, police believe that sites' operators are committing crimes there.
"We have grounds to suspect that as owners and/or operators of the XXXXX website, you are committing the offense of communication to the public under s.107(2A) of the Copyright, Designs & Patents Act 1988 ("CDPA"). Section 107(2A) is an indictable offence punishable by up to two years' imprisonment," NFIB state.
But while allegations of copyright-related offenses are nothing out of the ordinary, in their letter the National Fraud Intelligence Bureau elevate the seriousness of file-sharing offenses to unprecedented levels.
"Further, we have grounds to suspect that as owners and/or operators of the XXXXX website, you are committing offenses under the Serious Crime Act 2007 by doing acts capable of encouraging and assisting communication to the public (under s.107(2A) of the CDPA); and/or distribution (under s.107(1)(e) of the CDPA) of copyright content seeded by others – intending or believing that those offenses will be encouraged or assisted.
"Such activity is an indictable offense under the Serious Crime Act 2007 and is punishable by up to ten years' imprisonment (two years for encouraging/assisting communication to the public; and ten years for encouraging/assisting distribution)," the NFIB warn.
The letters conclude with advice for site operators to contact the NFIB immediately in order to "prevent the further commission of offenses."
"If no contact is made before 14th June 2013 then you and/or the XXXXX website may face police action," the letter concludes.
TorrentFreak contacted NFIB who confirmed that an initiative is indeed underway.
"City of London Police has begun an initiative to target websites that attract visitors by providing unauthorised access to copyrighted content for criminal gain. These websites are able to operate and profit from advertising on their sites without having licenses or paying the creators and owners of the films, TV programmes, music and publications," a spokesman said in a statement.
"Intellectual property crime is a serious offense that is costing the UK economy hundreds of millions of pounds each year. Working with the UK advertising industry, City of London Police and rights holder groups FACT (Federation Against Copyright Theft), BPI (British Recorded Music Industry) and The PA (The Publishers Association) are committed to tackling this problem."
The BPI say that an NFIB officer was previously embedded with their anti-piracy unit.
"This appointment is the first secondment by NFIB into private industry, enabling City of London Police to develop a greater understanding of the illegal distribution and sale of music online by organised crime gangs," the music group reveals.
The NFIB add that their initiative also seeks to protect UK consumers from "malware and other harmful programs that may be downloaded unwittingly from sites that provide illegally offered content."
Any site or service in receipt of the NFIB letter can contact us in confidence at the usual address.
The letter