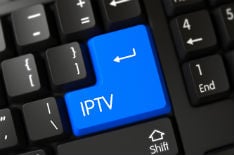 In September 2021, US broadcaster DISH Network filed a copyright infringement complaint in a Michigan court.
It targeted two sets of defendants. The first was Atlas Electronics, a Michigan-based retailer of unauthorized IPTV services, and company owner Alaa Al-Emara. The second was iStar Company, the supplier of iStar set-top boxes and the operator of the iStar IPTV service sold by Atlas, plus company owner Ahmed Karim.
Claims in the complaint included direct and indirect copyright infringement against iStar Company and Ahmed Karim, and an indirect copyright infringement claim against Atlas Electronics and Alaa Al-Emara. In closing, the lawsuit demanded an injunction plus damages in excess of $24 million.
Given the abuse DISH received in response to sending infringement notices, they were hardly going to demand less.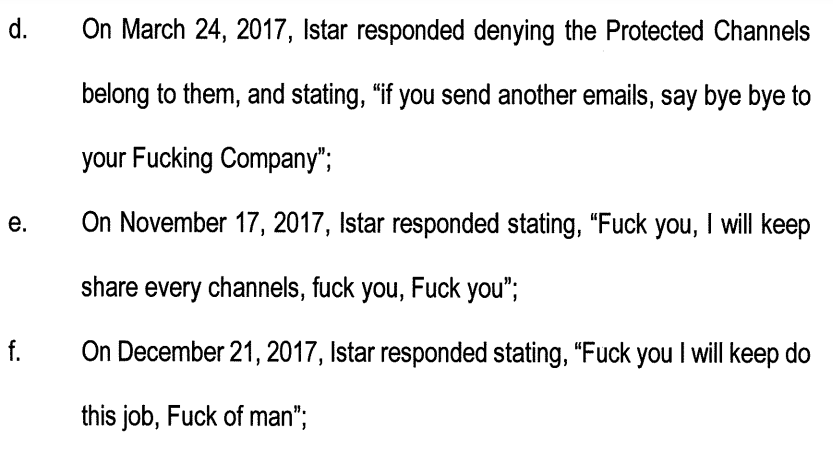 Lawsuit Progressed Slowly
Apparently getting nowhere as far as a response to the complaint was concerned, in January 2022 DISH requested a default judgment. The court granted several extensions to allow the defendants to file an answer or otherwise respond but at the seventh extension, the court said that no more extensions would be granted.
On June 28, a note from the court indicated that the parties were close to a reaching a settlement. On July 15, District Judge Laurie J. Michelson signed off on a judgment and permanent injunction, handing DISH what appears to be a big money win.
$5.7 Million in Copyright Infringement Damages
Naming Atlas Electronics Inc. and owner Alaa Al-Emara, the judgment and injunction appears to be the product of an agreement. It states that the company and its owner induced and materially contributed to copyright infringement in violation of the Copyright Act and 17 U.S.C. § 501, relating to more than 160 copyrighted works.
"DISH is awarded damages of $5,740,000 jointly and severally against Defendants pursuant to 17 U.S.C. § 504(c), which consists of $35,000 for each of DISH's 164 registered, copyrighted works that Defendants infringed," the judgment reads.
The injunction, which also applies to Atlas Electronics Inc. and owner Alaa Al-Emara, prohibits any "transmitting, streaming, distributing, or publicly performing in the United States" of protected DISH content "with any iStar set-top box, service subscription, or any other device."
The restrictions also prevent the named defendants from distributing, selling or promoting iStar set-top boxes and IPTV subscriptions, if they infringe DISH's rights. As injunctions go, it's pretty standard stuff but then a few things start to stand out.
A $5.7m damages award is a significant amount but in this case, DISH and the defendants are paying their own attorneys' fees and costs. It's not unprecedented, but successful plaintiffs tend to enjoy making the other side compensate them for their trouble. But that is a small issue in the overall scheme of things.
No Mention of The Big Guys
Making an example of Atlas Electronics Inc. as a seller of infringing devices and subscriptions is obviously important. The much bigger issue is the apparent inability to do anything against the biggest infringer in the lawsuit – iStar itself and the pirate IPTV service it allegedly supplies under the brand "Online TV".
Founded in 2006, iStar is a major problem for broadcasters. The Iraq-based service was called out by beIN last October in a report sent to the USTR. In 2022, beIN suggested that nothing could be done to bring iStar down due to links with the authorities in Iraq.
"beIN understands that the owners and operators of Earthlink, Chaloos, and iStar [three major Iraqi piracy operators] have significant influence among Iraqi government officials, both at the federal and regional levels," the broadcaster wrote.
"This further supports the conclusion that there is little hope that the widespread piracy by these entities could be reduced or eliminated through the use of either civil or criminal judicial procedures in Iraq."
Quite why DISH Network sued iStar anyway is unknown. Both DISH and beIN are members of IBCAP, the International Broadcaster Coalition Against Piracy, and with that kind of power there's no question the necessary information would've been to hand at the time. It's possible we'll never know.
As things stand, however, IBCAP is celebrating its win against a retailer but not mentioning that at least for now, the big target got away.
Indeed, the domain names that DISH hoped to seize as part of the lawsuit remain stubbornly online, offering the devices and pirate IPTV subscriptions, apparently via WhatsApp with no retailer needed in the United States.
The complaint and $5.7m judgment can be found here (1,2, pdf)