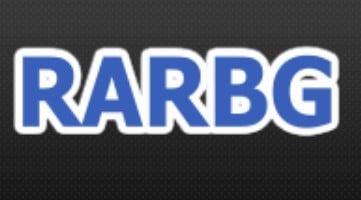 Founded in 2008, RARBG evolved to become a key player in the torrent ecosystem.
The site didn't only attract millions of monthly visitors from all over the globe, it was also a major release hub, bridging the gap between the Scene and the broader pirate public.
Today, the site's fifteen year run unexpectedly came to an end. In a message posted on the site's front page, the team says its farewells. This message has been separately confirmed by a source familiar with the matter.
RARBG cites multiple reasons behind the surprise decision, including COVID-related health problems which led to the tragic death of one of the people involved. The war between Russia and Ukraine also impacted the team, with RARBG suggesting that it had members fighting on both sides.
"The past 2 years have been very difficult for us – some of the people in our team died due to covid complications, others still suffer the side effects of it – not being able to work at all. Some are also fighting the war in Europe – ON BOTH SIDES," the team writes.
The rising costs of operating from data centers in Europe also played their part. And with revenue having trouble keeping up with the rising costs, shutting down the site ultimately seemed the best solution.
"Inflation makes our daily expenses impossible to bare. Therefore we can no longer run this site without massive expenses that we can no longer cover out of pocket. After an unanimous vote we've decided that we can no longer do it."
"We are sorry :( Bye," the message concludes.
The shutdown also marks the end of the popular RARBG releases, many of which were shared through other pirate sites as well. These high quality releases which, aside from the early days never included CAMs, are among the most downloaded in history.
Today's shutdown is one of the largest in the history of torrent sites. It's also the first major closure since the 2015/2016 period, when KickassTorrents, Torrentz, and ExtraTorrent all left the scene.
Needless to say, there will be plenty of copycats who are eager to take over the RARBG brand. However, the real RARBG is no more.
—
Update: Over 267,000 Movie & TV Show Magnet Links Appear Online
Update: RARBG Shutdown is a Major Blow to the Pirate Ecosystem