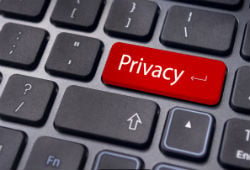 With an increasing number of BitTorrent users seeking solutions to hide their tracks, privacy services have seen a spike in customers. Below we've listed some of the most-used services that allow BitTorrent users to hide their IP-addresses from the public.
The services discussed in this post range from totally free to costing several dollars a month. The general rule is that free services are generally slower or have other restrictions, while paid ones can get you the same speeds as your regular connection would. A few links in this article are affiliate links. This won't cost you a penny more but it helps us to keep the lights on.
lease note that these services should only be used for legal torrent traffic.
VPN for Torrents
Hundreds and thousands of torrent users have already discovered that a VPN is a good way to ensure privacy while torrenting. For a few dollars, VPNs route all your traffic through their servers, hiding your IP address from the public. Some VPNs also offer a free plan, but these are significantly slower, which isn't ideal for torrenting.
Unlike the other services listed in this article, VPNs are not limited to just BitTorrent traffic, they will also conceal the source of all the other traffic on your connection too. TorrentFreak provides a yearly overview of the best anonymous VPNs.
Torrent Proxy
A torrent proxy also hides the IP-address from the outside world, but it is limited to your BitTorrent client. This means that your regular browser traffic is not affected. Some people prefer this, as VPNs are always a bit slower than your regular connection.
Several VPN providers also provide torrent proxies. This includes NordVPN, TorGuard, Private Internet Access, and Express VPN, which are also mentioned in our annual VPN overview. Please keep in mind that it is always crucial to test if your VPN or proxy is actually working and hiding your IP-address.
Seedbox
Note: Seedboxes hide your IP-address but they are not always anonymous.
A seedbox is torrenting jargon for a dedicated high-speed server, used exclusively for torrent transfers. With a seedbox users generally get very high download speeds while their IP-addresses are not shared with the public. Once a download is finished users can download the files to their PC through a fast http connection.
Cloud Torrent Downloaders
There are third-party services that allow you to download torrents through their servers. This is similar to a seedbox, in a way, but not all these services are configured to seed back. The interface generally is easier to use for novices as well. Examples of cloud torrent downloaders are Filestream, Premiumize, Bitport, and Cloudload.
Please keep in mind to check the privacy policies of these services, as we have not reviewed these in detail. Update: We did a follow-up article reviewing how anonymous cloud torrent downloaders are.
Shhht
And then there's Usenet.
F.a.q.
❓ Are these VPN services, proxies and seedboxes really anonymous?
✅ Anonymity is impossible to guarantee 100%. Make sure you check the privacy policy of a service in detail. We offer a yearly overview of the logging policies of various VPNs
❓ Why Can everyone see my torrent IP-address?
✅ BitTorrent is a peer-to-peer file sharing tool. It allows you to download something and it shares the same file with others as well. To connect to these 'peers' it has to broadcast your IP-address
—
Feel free to drop us a comment if you think we left something out, or if you have experiences or recommendations you want to share.