During the summer, adult industry businessman Robert King embarked on an extremely aggressive anti-piracy project.
Known online as AdultKing, the Australian-born 45-year-old said he would make it his mission to damage or destroy what he described as "the bad players" in the cyberlocker market.
"What I hope to achieve is very simple," he told TorrentFreak. "I want to tear apart the illegal file locker industry by removing its supply of funds and then ultimately removing its supply of network connectivity."
Tactics
King's initial tactic was to focus on sites that sell premium subscriptions and those that offer users cash for uploading popular content. But quickly those parameters widened to include any site, no matter how big or small, that the 45-year-old considered to be profiting from piracy.
Armed with a huge list of sites, King and other like minded individuals have been gathering evidence of alleged copyright infringement and reporting it to the payment processors of file-hosting sites. Day after day since the summer King has reported successes, detailing how companies such as PayPal have frozen site funds, cut off their payment options and in some cases their ability to do business at all.
90 days of killing file-lockers
The 'Stop File Lockers' project hit its 90 day anniversary recently so having monitored developments on a daily basis since they began, TorrentFreak caught up with King to see where the campaign is three months on. (all figures from late September)
"In that time we have shut down one or more forms of payment processing for 503 sites. This includes file lockers, resellers, plus piracy enablers we have needed to focus on in relation to a file locker investigation, image hosting sites or web hosts for example," King told us.
"54 sites have gone offline completely, some we understand went offline with unpaid server bills. A further 34 sites are currently with no payment processing service and 22 of those we expect to go offline in the near future," added.
As well as more informal chat on industry forums, the anti-filelocker action orchestrated by King has been documented on StopFileLockers.com. The site contains lists of dozens – hundreds – of sites that have been affected by the campaign. It has also become a hub where disgruntled copyright holders can make a request for specific sites to receive attention.
"In the past three months 209 reports of infringing sites have been made through the Stop File Lockers website. Of those 194 sites have had one or more forms of payment processing terminated. Most of these sites were already on our radar before the reports were made but we greatly appreciate the information received from the wider community," King explains.
Other processors start thinking like PayPal
"We have also seen some payment processors lose their PayPal processing ability, PaymentWall and CarrotPay being two examples," he adds.
Furthermore, there are signs that other payment systems are taking the PayPal approach. King says that Moneybookers/Skrill, HiPay, AlertPay/Payza, 2CO, Paxum and CCBill are now all refusing to accept payments for file-hosting sites.
From very early in the campaign King has stressed that StopFileLockers isn't taking credit for every cyberlocker losing access to its funds or its ability to process payments, but what is clear is that his group has motivated, encouraged, and in some cases plain old annoyed payment processors into taking action.
"Ultimately it is up to individual payment processors to determine whether or not a site is to be terminated. Suffice to say we present what we believe is irrefutable evidence with our reports and can further the progress of terminations by providing a steady supply of information about every file locker we have targeted," King explains.
"We often hold back on reports if we are not satisfied that we've established nefarious conduct taking place on a site which is reported to us or has been detected by us."
The critics
During our time monitoring the StopFileLockers campaign we have seen a number of interesting developments. While one might expect that file-hosting sites and some file-sharers aren't that pleased with the project, what was perhaps more unexpected was the hostility King has faced from some elements of the adult content community itself.
Some of the critics, such as those on adult industry forum GFY, have on occasion accused King of setting anti-piracy standards that are too high for any file-locker to achieve, and at any rate way beyond their obligations under the law. Some, it later became apparent, had interests not only in the adult content market, but the file-hosting business too.
"We have faced criticism from both pirates and our own constituency. Some people complain we're unfairly targeting legitimate business while others complain we haven't done enough," King admits.
It's killing file-lockers, not tube sites, stupid.
Interestingly, while King and his associates are clearly putting in a lot of effort against file-hosting and any other sites connected to the infringement of adult material, many in the adult industry believe there is a bigger enemy – so called 'tube' sites that host a huge range of copyrighted content. But despite the threat, these are not on King's radar.
Controversially, King hasn't made any secret of the fact he has received financing for his StopFileLockers campaign from Manwin, the huge porn outfit now behind some of the world's biggest tube sites. Eyebrows have been raised at King's apparent enthusiasm for killing file-lockers, but for leaving tube sites alone.
King says the current campaign is targeted at file-lockers and other sites in the same eco-system, not tube sites, and that donations received play no part in ensuring a site is left alone. Nevertheless, critics say there is a conflict of interest and King admits that without Manwin's contributions his campaign would have ended more than a month ago.
As reported on TorrentFreak in June, Manwin is also funding the Adult Content Industry United Foundation (ACIUF) anti-cyberlocker campaign.
The money
And the money related criticisms haven't stopped there. Some elements have accused King of working for financial reward and for having plans to turn his current (claimed) non-profit organization into a fully fledged anti-piracy company once it's fully established.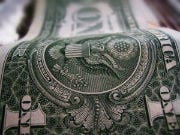 King denies this, and says that in fact he's personally donated more than $50,000 to the campaign and that donations have gone nowhere near making up the difference.
"Our entire effort has been the result of volunteered time, nobody has been paid to work on the Stop File Lockers project and we could always use more support," he insists.
"The fact is that we are trying to unravel many years of unchecked copyright infringement and I believe to have made the progress that we have within only 3 months is remarkable."
Hurting lockers, large and small
When skimming the lists of sites that StopFileLockers claims to have have affected there are dozens of names that most people will have never heard of. Others are much more well known.
As reported by German news outlet Gulli, Netload.in has been suffering lately after King reported them to PayPal and the processor withdrew their payment facility. This has resulted in users of the site complaining that they aren't getting paid.
And there are more.
King says FileFactory.com, DepositFiles.com and Uploaded.to all lost their PayPal accounts following reports from StopFileLockers.
"While some of these have moved to different payment processors or are accepting credit cards directly, as long they host significant amounts of infringing content we will maintain our interest in them," King concludes.
Payment processors toughen up
Despite being happy to publish the claimed results of the campaign, King refuses to be drawn on his methodology. However, while it's clear that his team is putting in a significant amount of work, the hardening attitudes of companies like PayPal means that getting results is somewhat more streamlined than it has been in the past.
As revealed in our earlier article, PayPal is now demanding back-end access to all files hosted on file-hosting sites regardless of user privacy settings.
For some, including hosting service PutLocker who explained the situation to us, that is simply a step too far. PutLocker has discontinued PayPal use and other services are either being forced to follow suit or are doing so under their own steam.
Watching how sites further adapt to a strangling of their finances will be something to keep an eye on in the months to come. King, it's pretty much certain, will be watching them.
Has AdultKing's campaign affected your business? Have you been affected by payment processors' hardening attitudes towards file-sharing sites? Are you adapting to life without PayPal in the file-sharing space? If so, please contact us via the contact page.